1976 GREMLIN 232 CU.IN. PARTIAL TEAR DOWN. ALL STOCK LIKE THE DAY IT ROLLED OFF THE PRODUCTION LINE.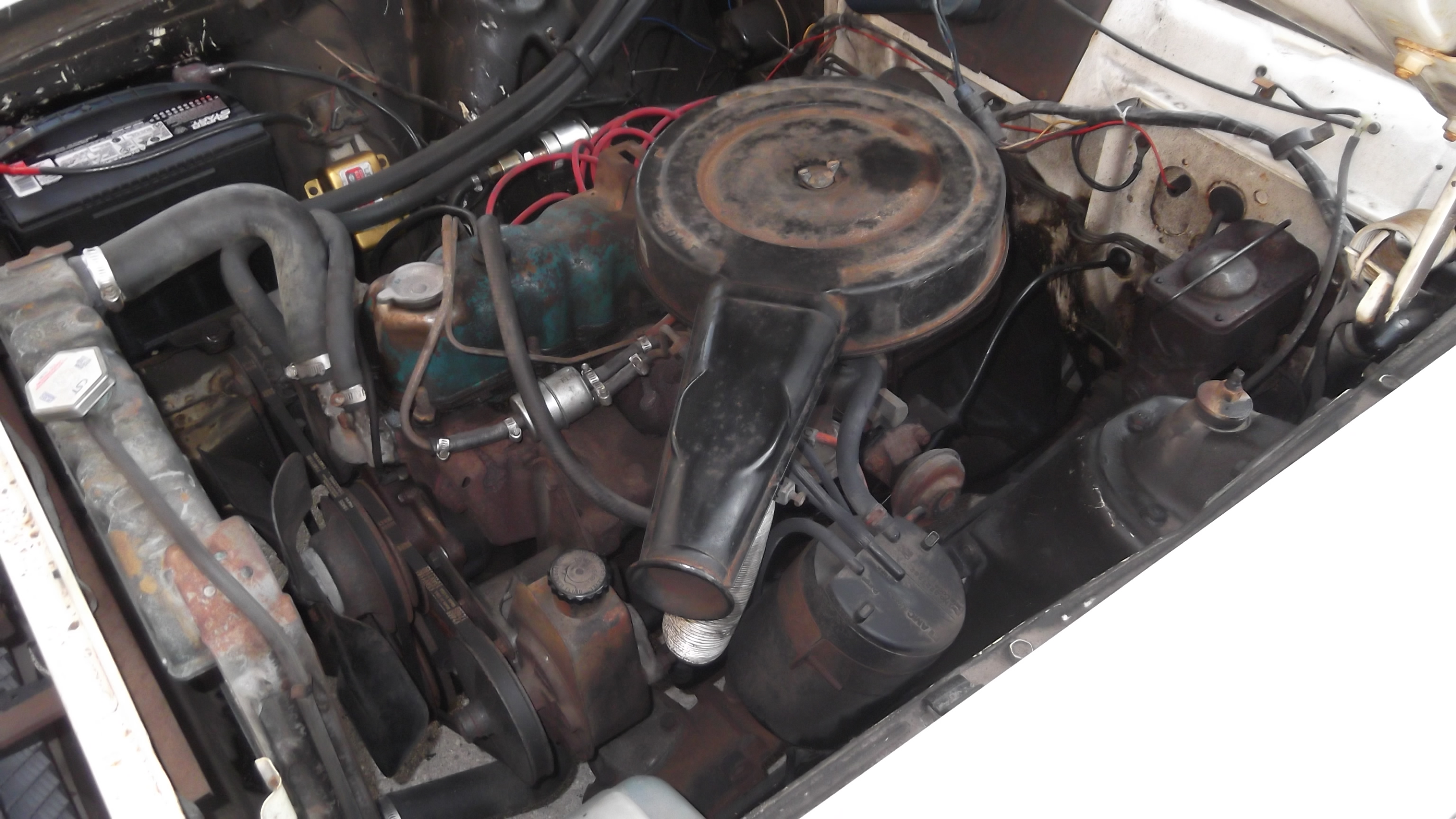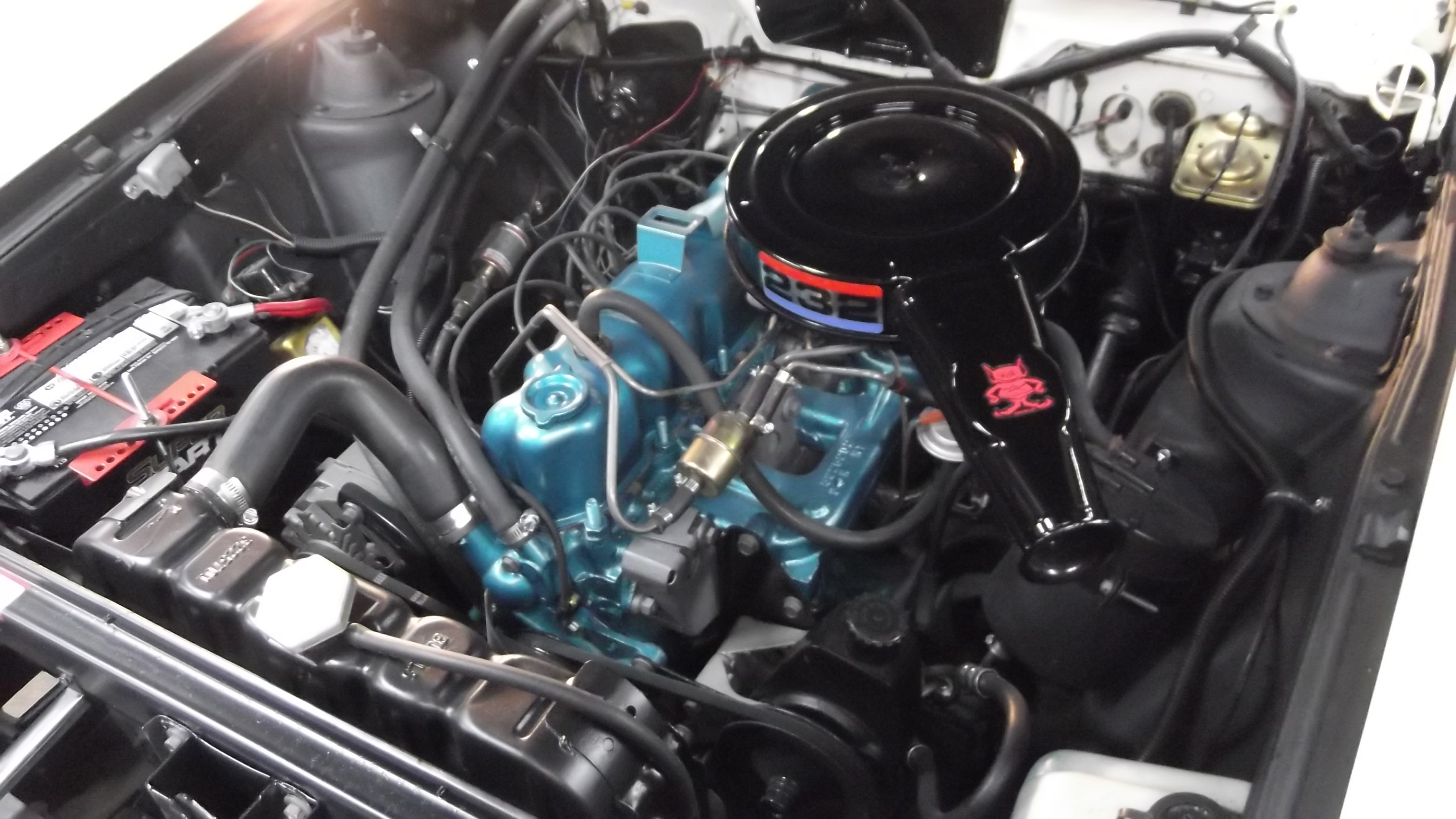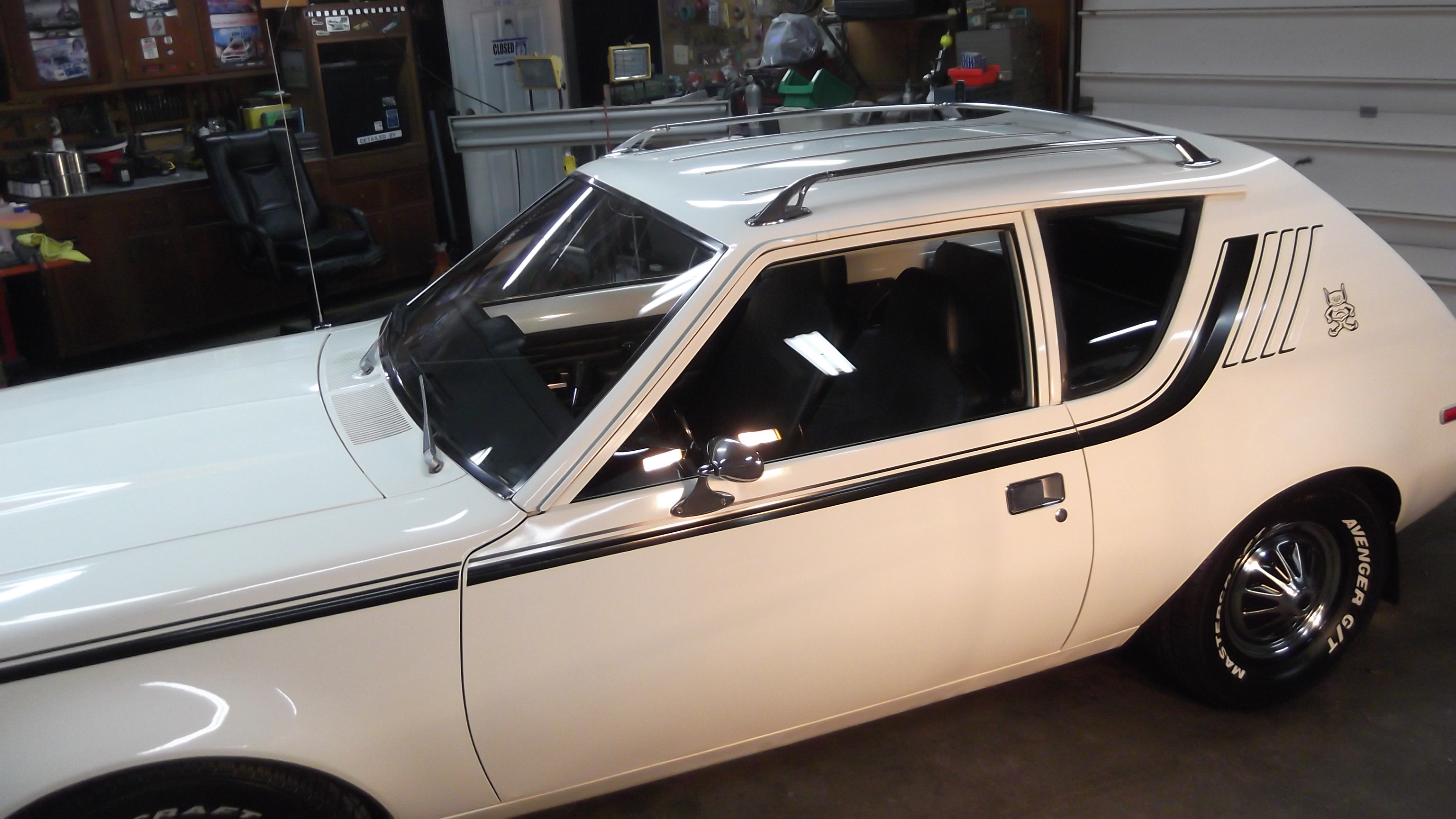 1973 MAVERICK, 250 6 CYL. PARTIAL TARE DOWN AND READY FOR A CUSTOM LOOK.
AFTER BLASTING, PREPING AND PAINTING, ADDED SOME CUSTOM ACCESSORIES, ALSO SOME EXTRA H.P. HOW MANY 250 6 CYL. HAVE YOU SEEN LIKE THIS WITH COLD AIR INTAKE TUNING..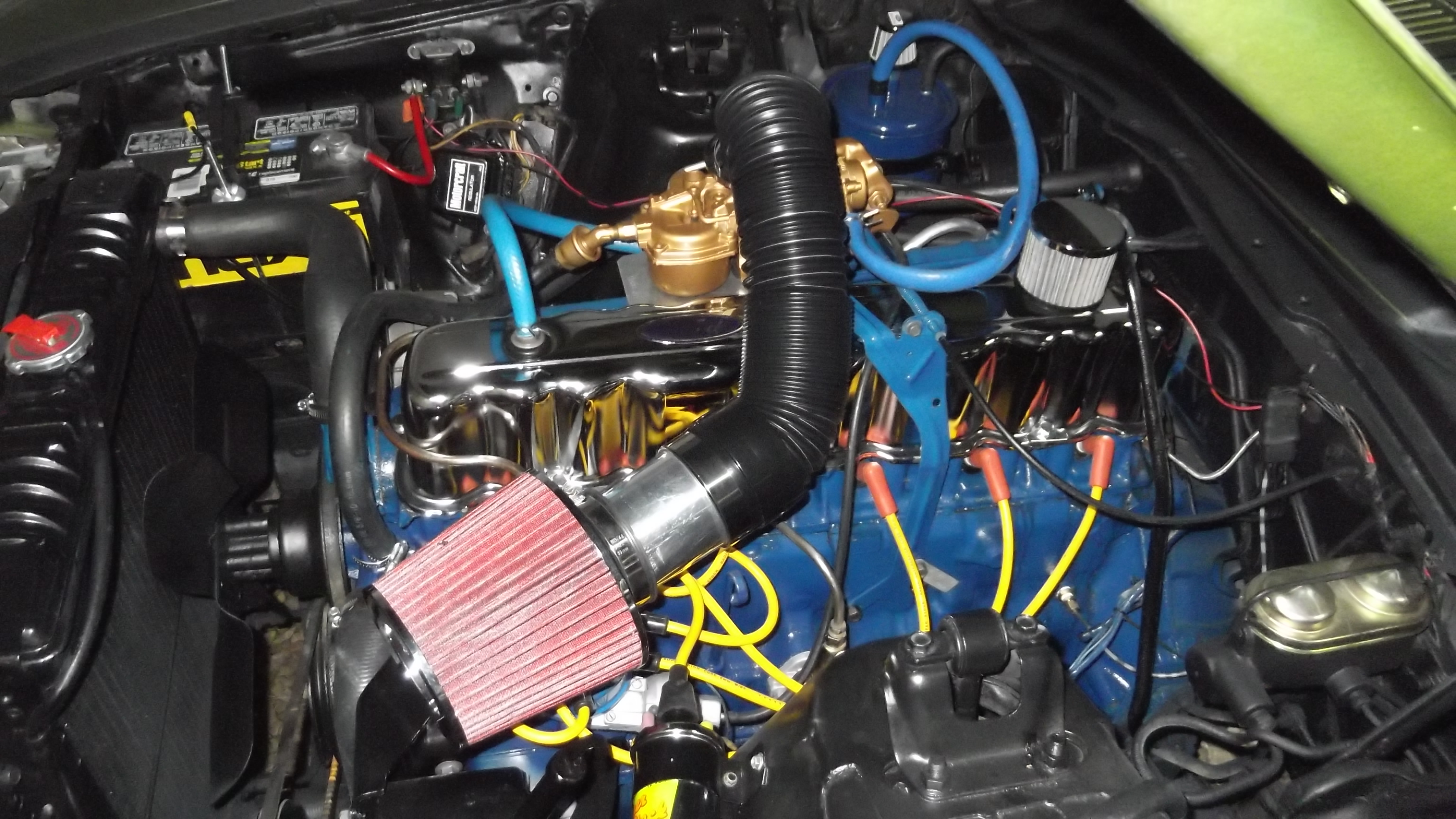 EXTERIOR GT PACKAGE, TRIM, STRIPES, SCOOPS, AND CUSTOM EXHAUST. LOOKIN GOOD WITH MORE TO COME ON THIS CLASSIC.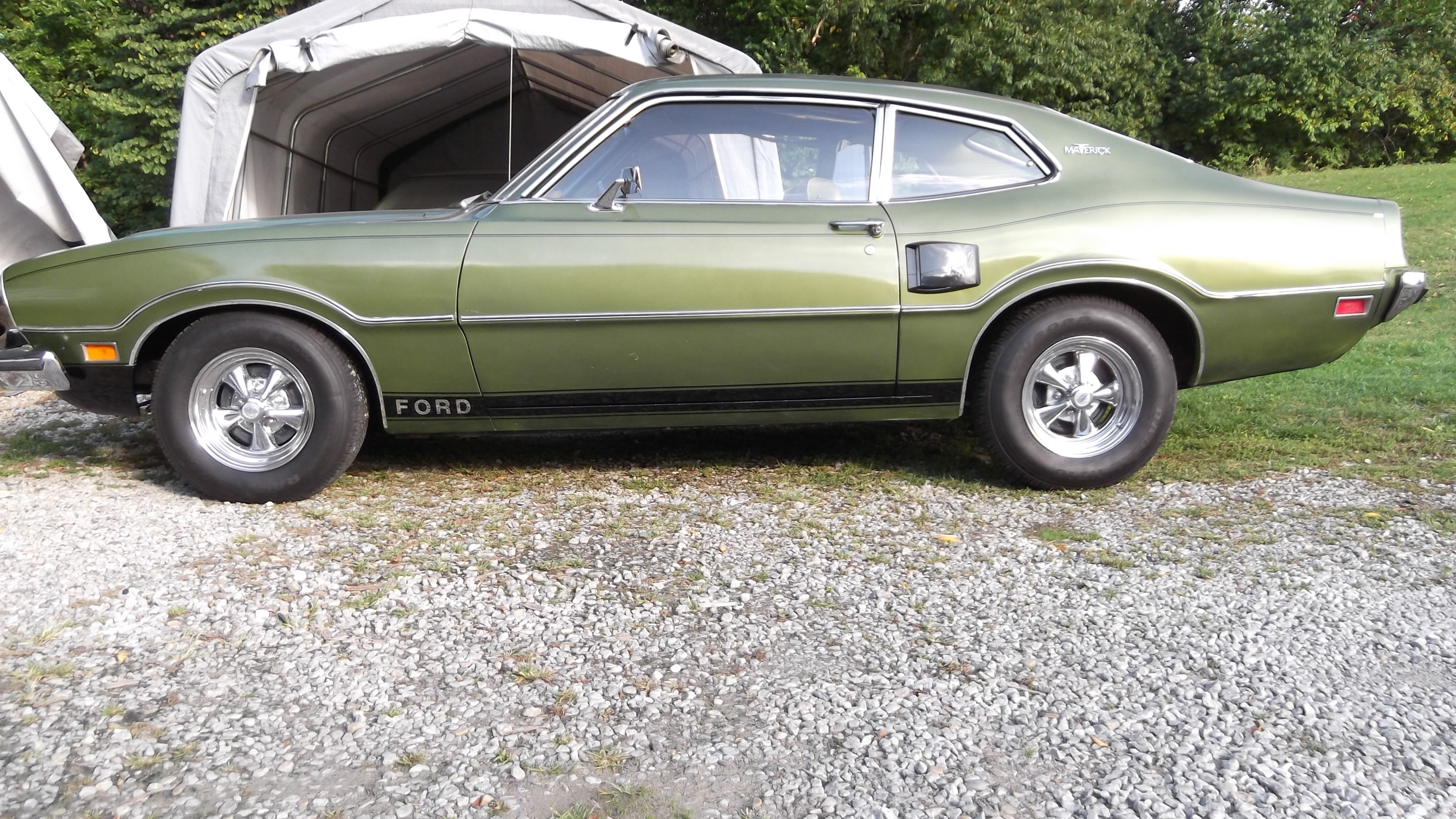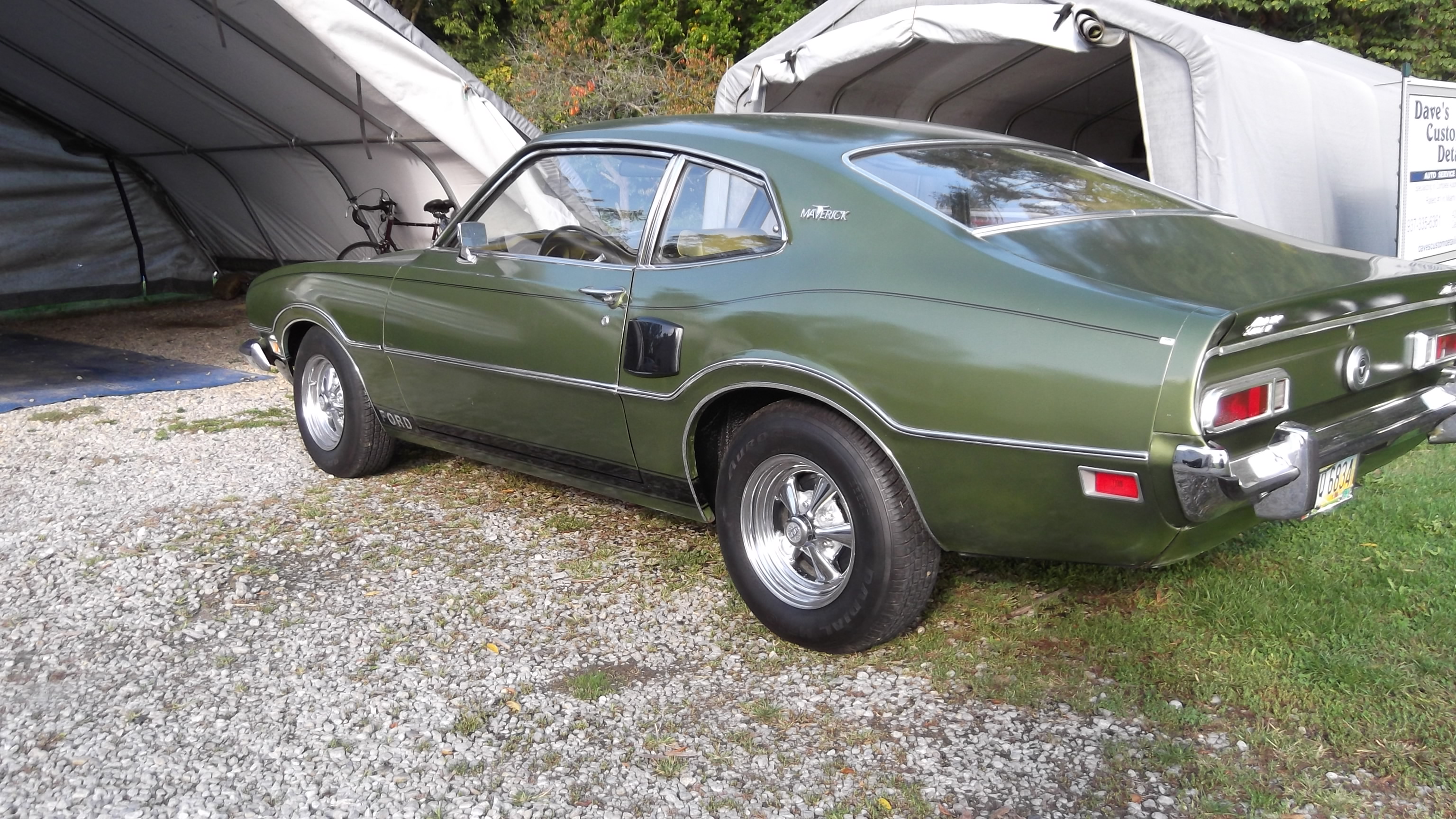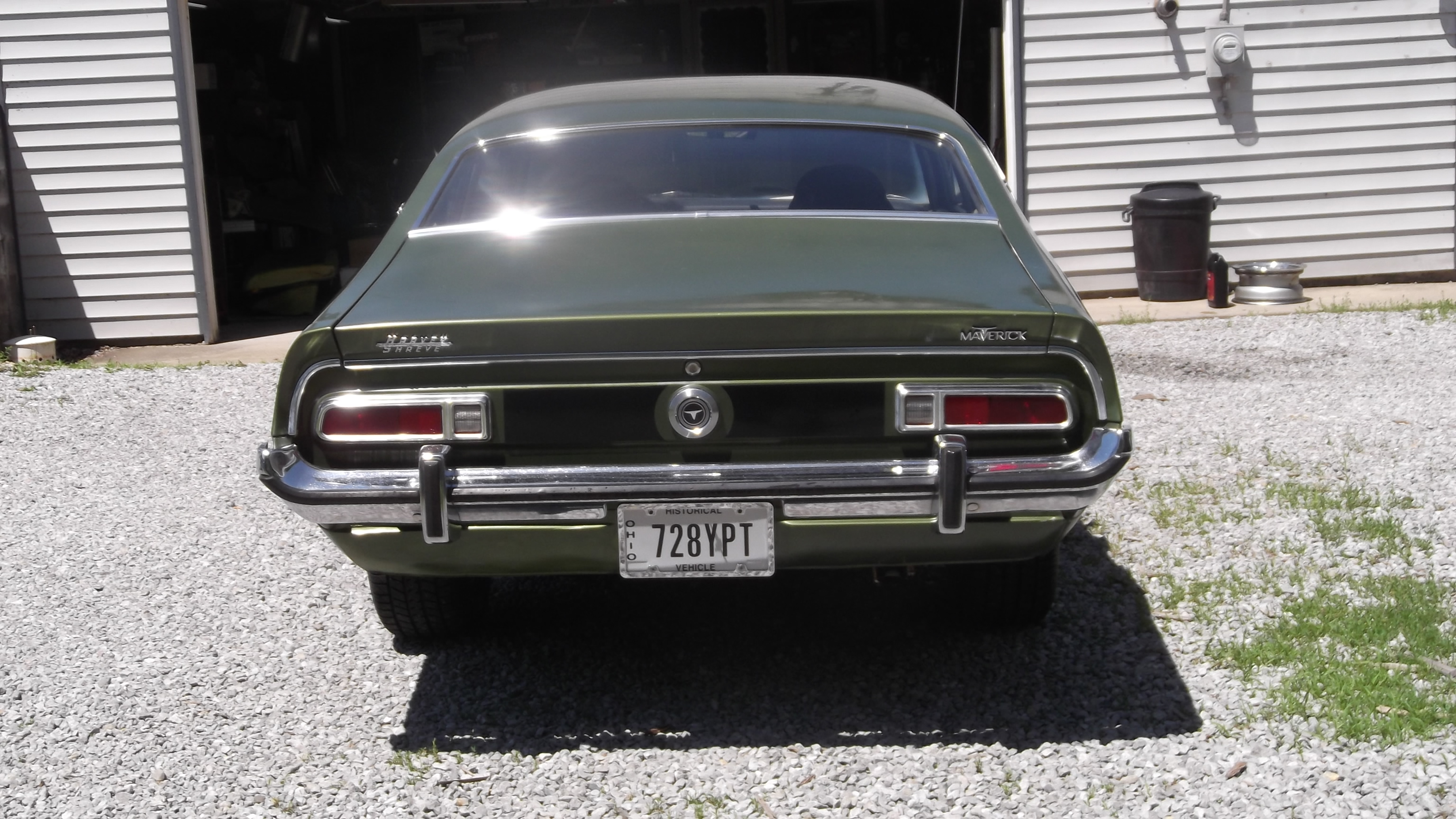 CONVERTING THE ALL GREEN STOCK BENCH INTERIOR TO BLACK WITH BUCKET SEATS.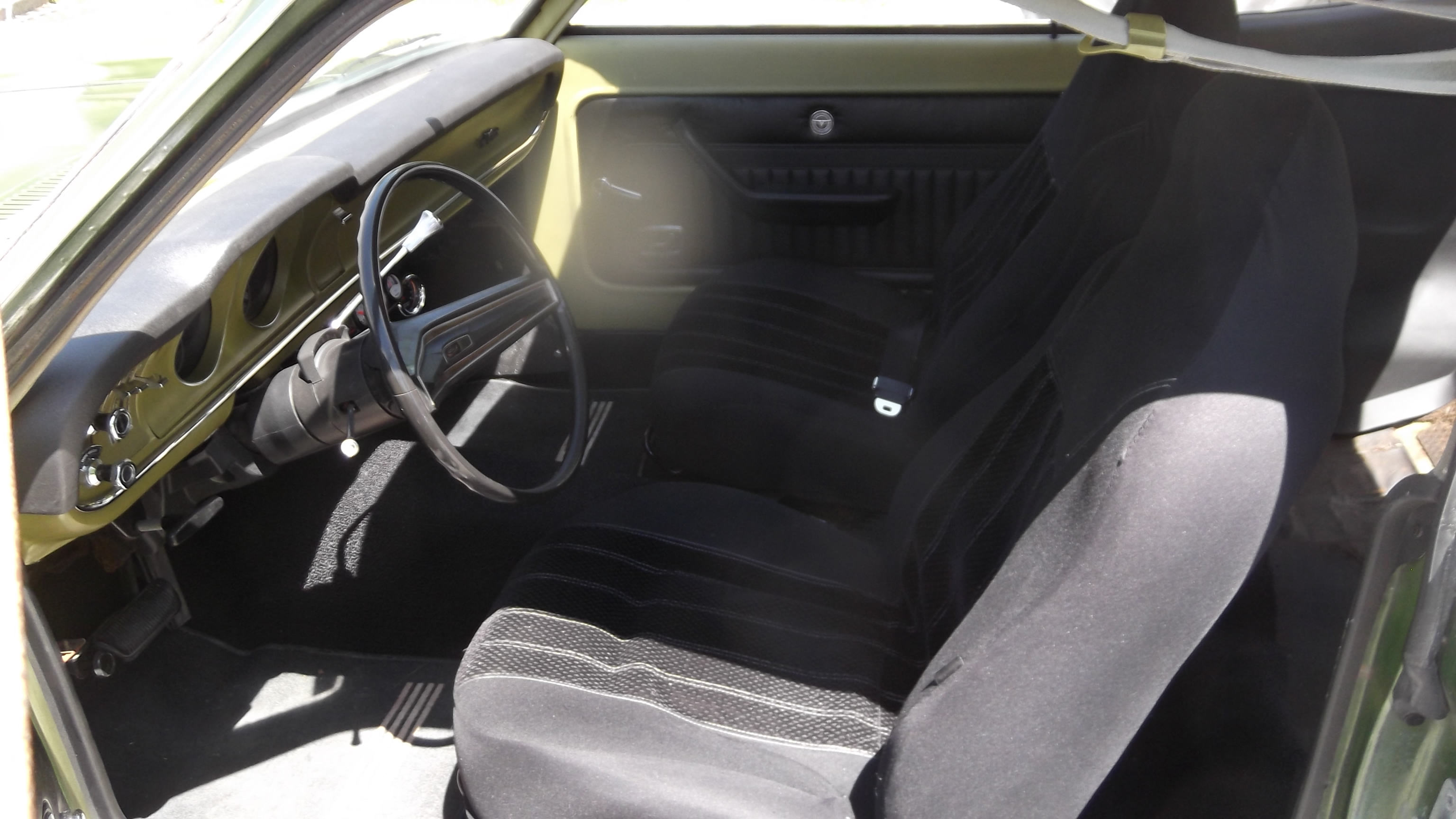 1948 FORD COUPE NEEDS A LITTLE TLC, WELL THATS ME..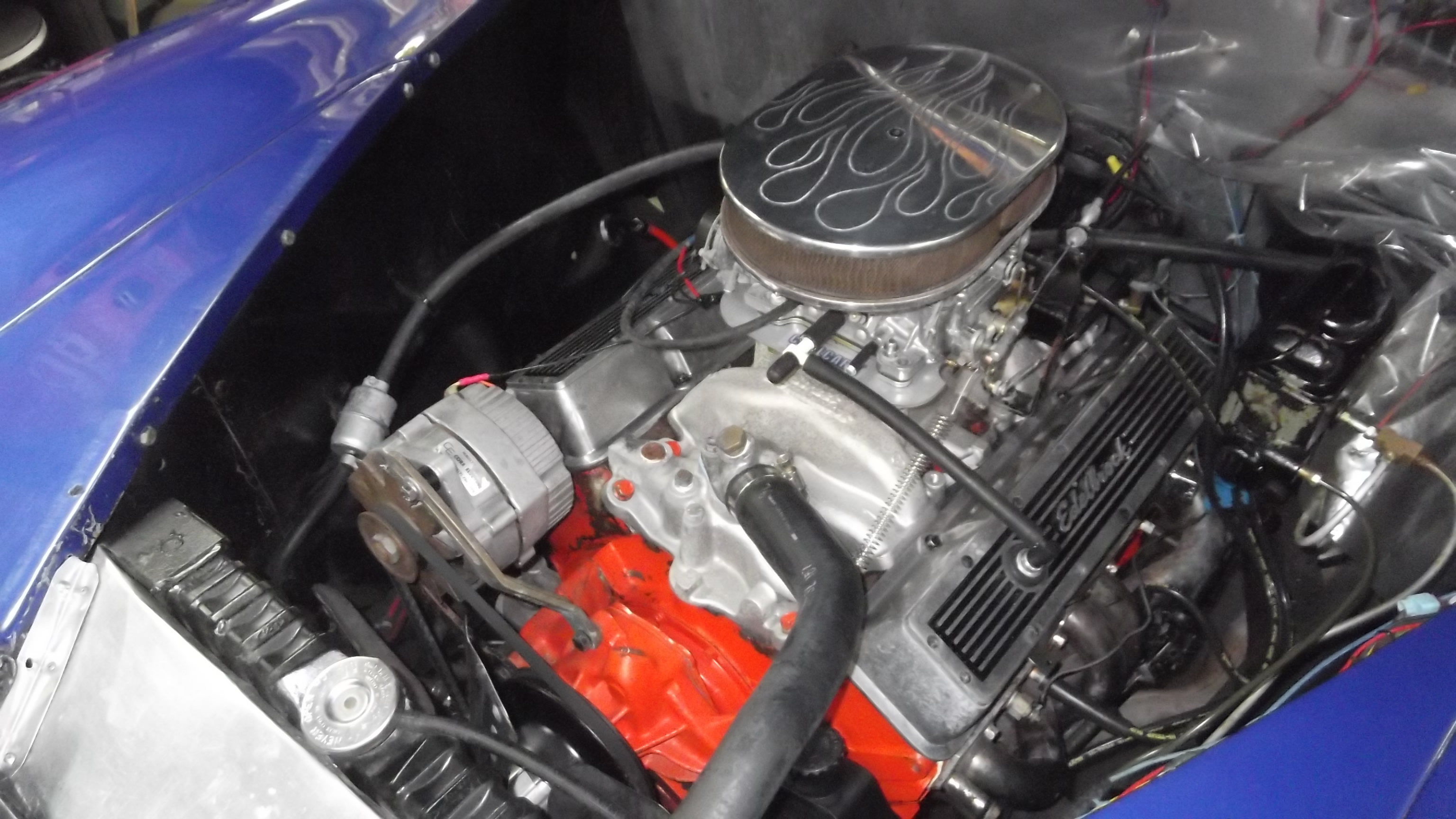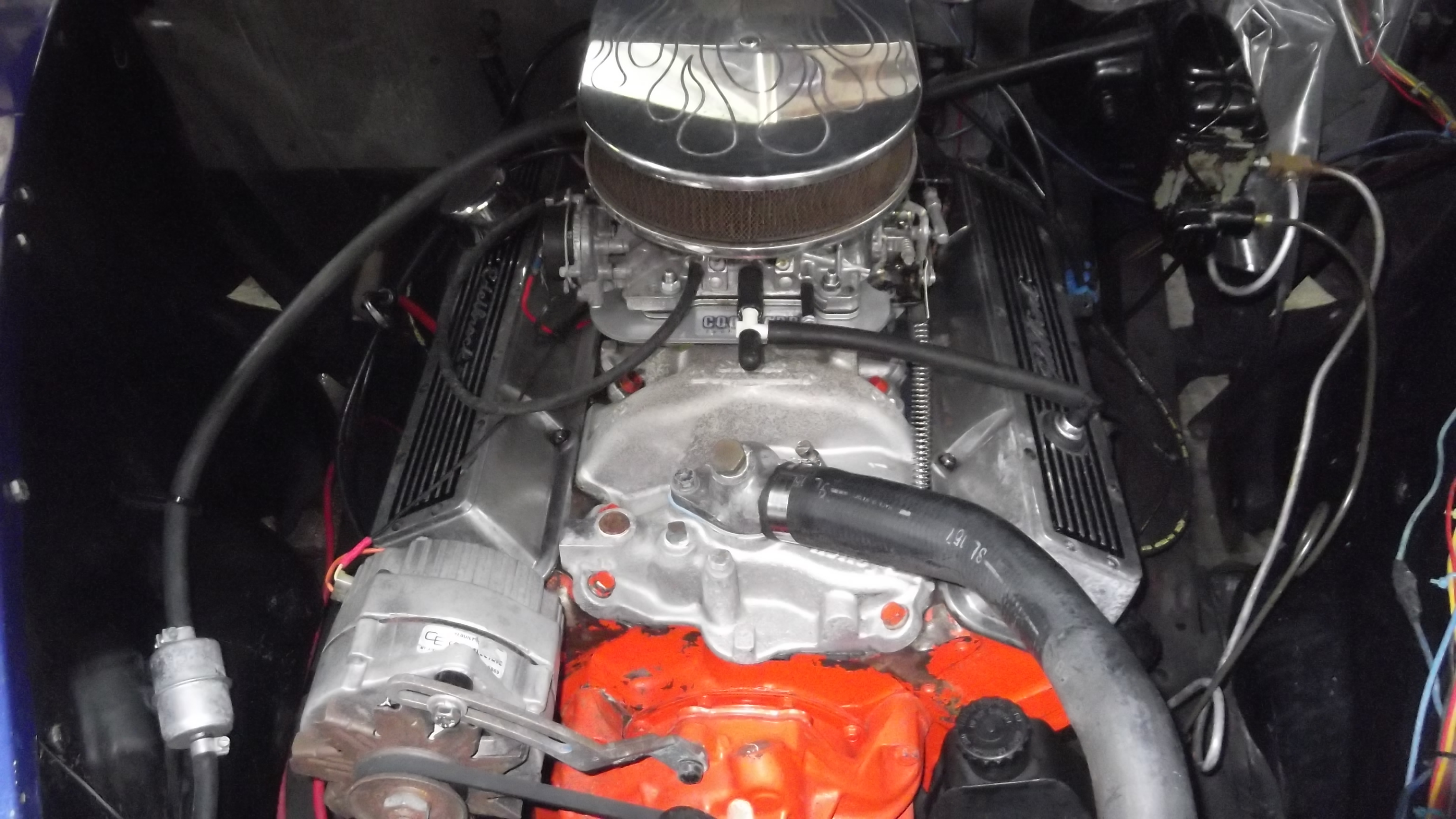 CUSTOMER REQUEST NO TEAR DOWN, SO KEEP IT SIMPLE AND ADD SOME PAINT AND CHROME, PLUS A SNORKEL SCOOP, PERFECT FOR THIS CAR !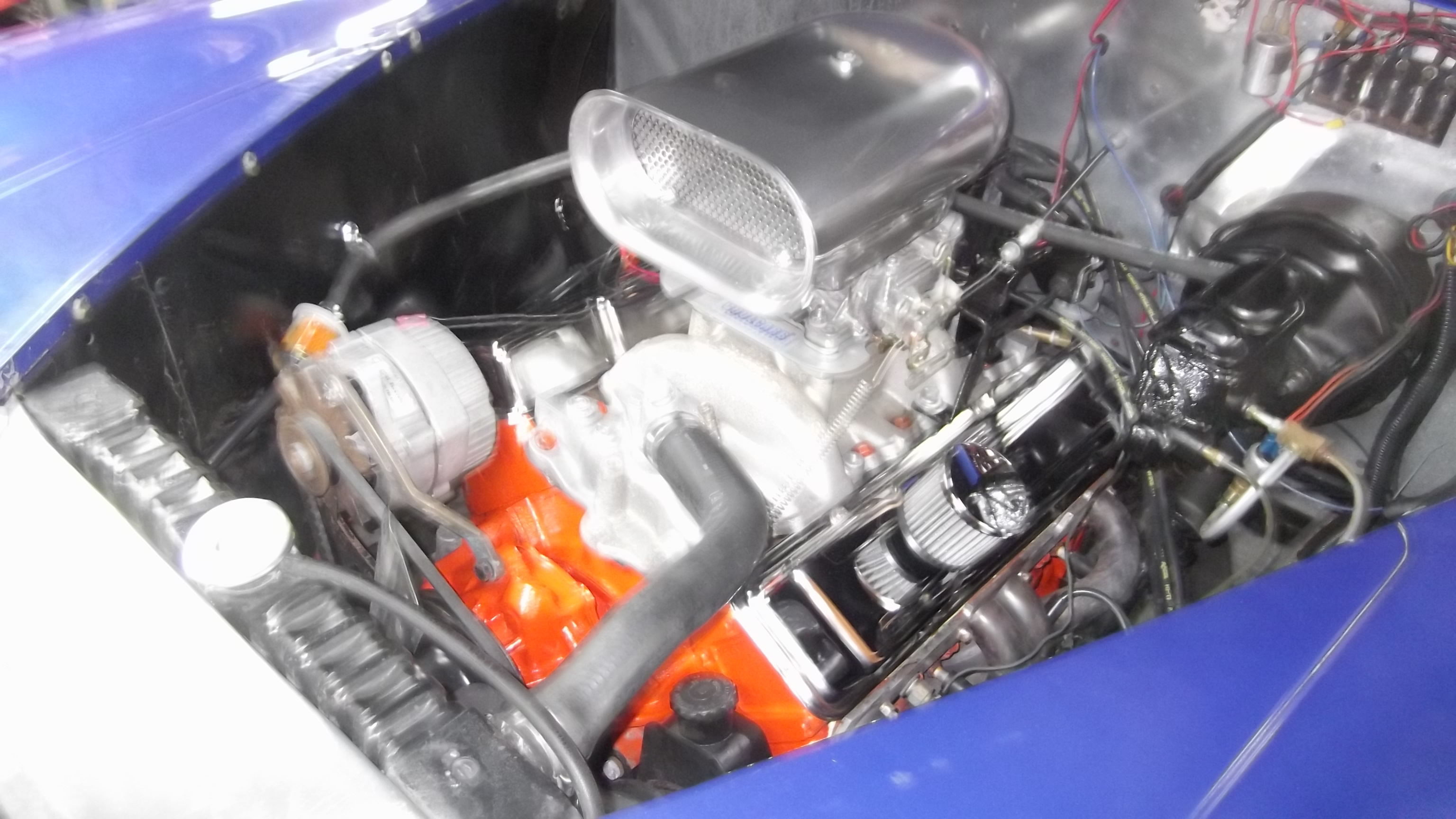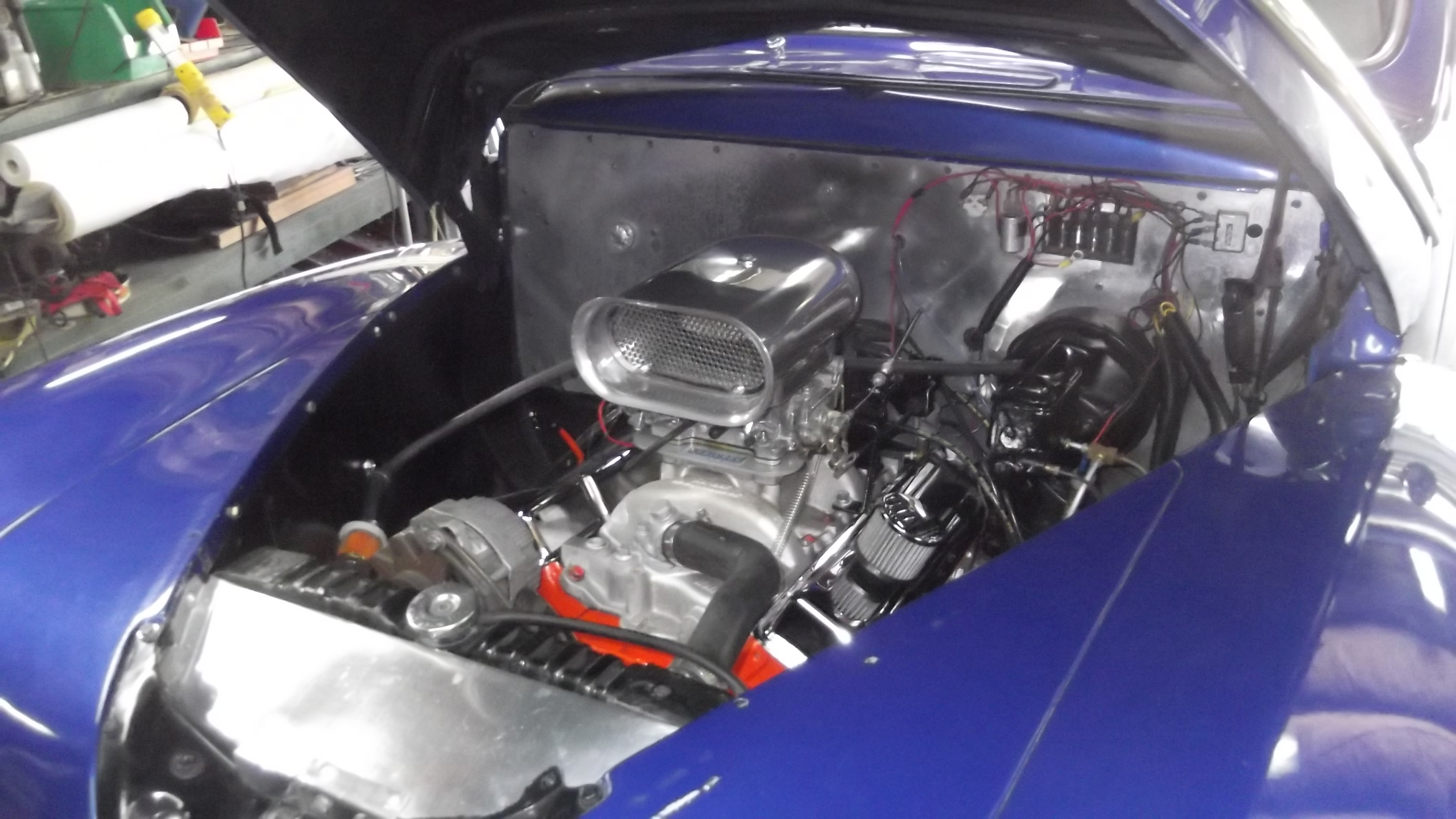 CUSTOMER WAS THRILLED AND SO WAS I, SWEET RIDE !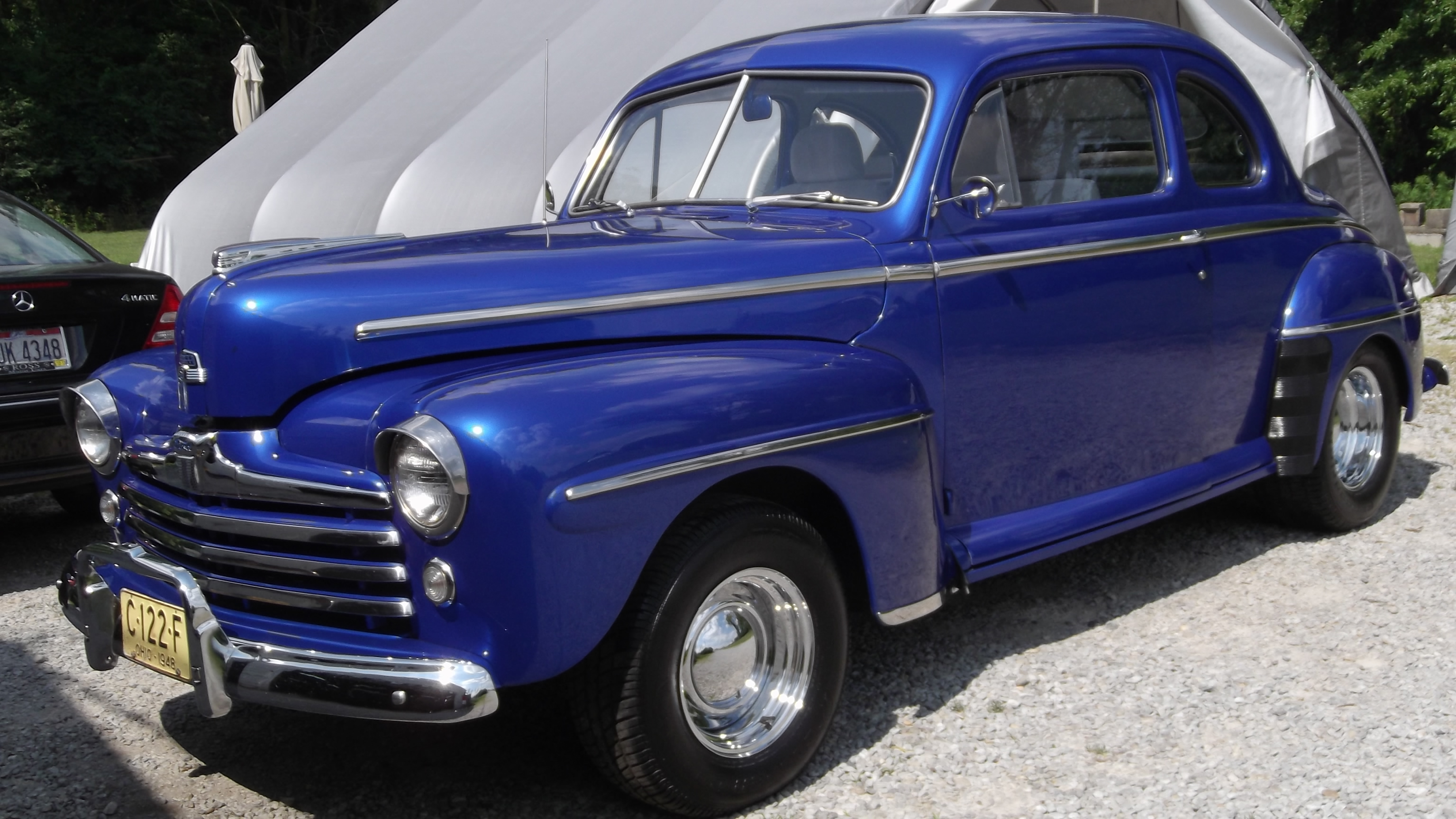 THIS IS A BEUTIFUL AND RARE ONE OWNER 1970 MERCURY COUGAR ELIMINATOR 351 CLEVELAND 4V HEADS. CUSTOMER REQUEST PARTIAL TEAR DOWN WITH FACTORY STOCK MAKEOVER.
UNDER HOOD BEFORE TEAR DOWN, CALLS FOR DARK FORD BLUE, SEMI BLACK FIRE WALL AND INNER FENDERS WITH A COMPLETE REPLACEMENT OF FACTORY DECALS.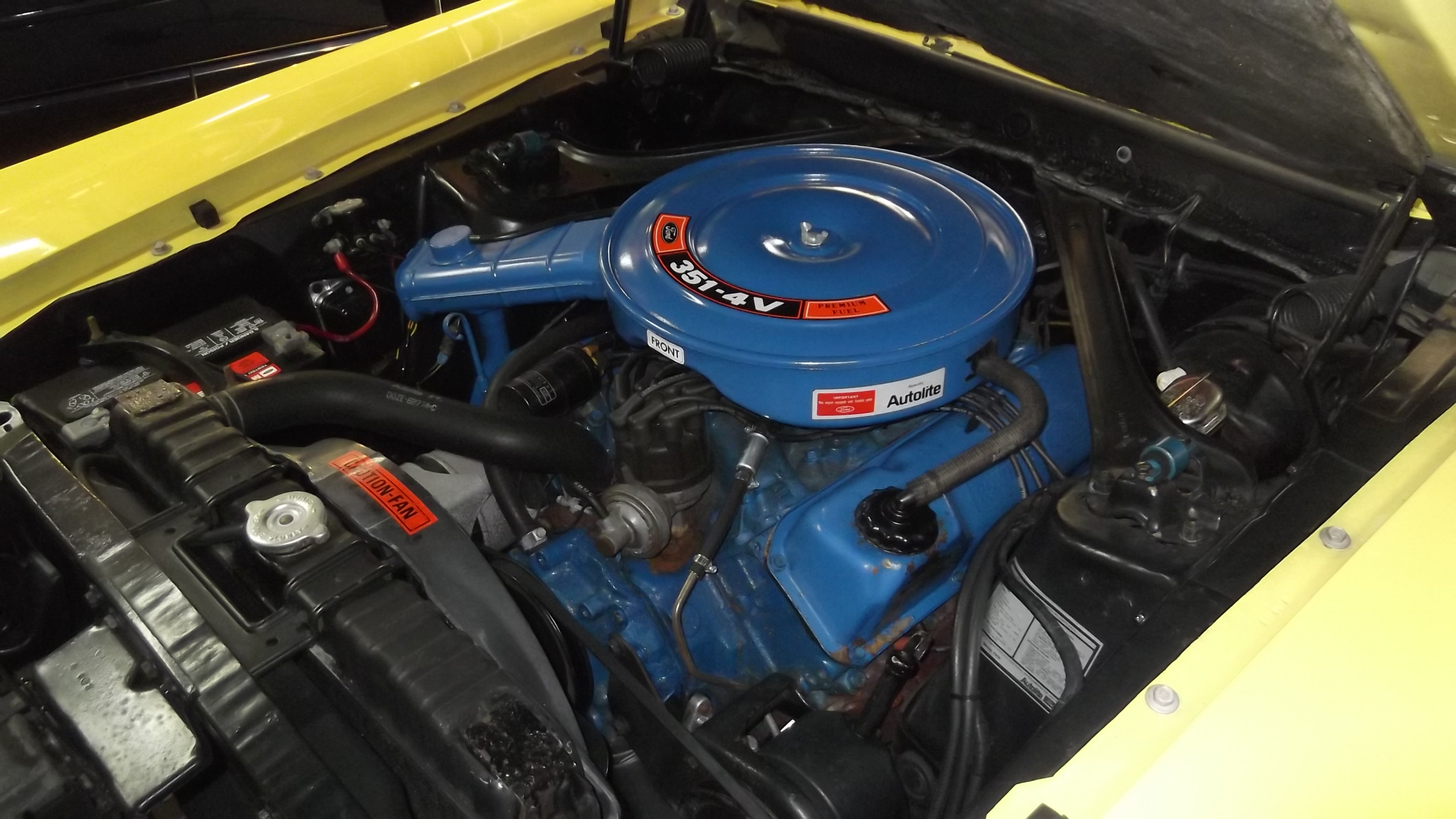 PARTIAL TEAR DOWN IS READY FOR PREP WORK OF INNER FENDERS, FIRE WALL, AND BLOCK. ALL ACCESSORIES AND PARTS WILL BE BEAD BLASTED, WASHED, 3 COATS PRIMER AND 3 COATS PAINT.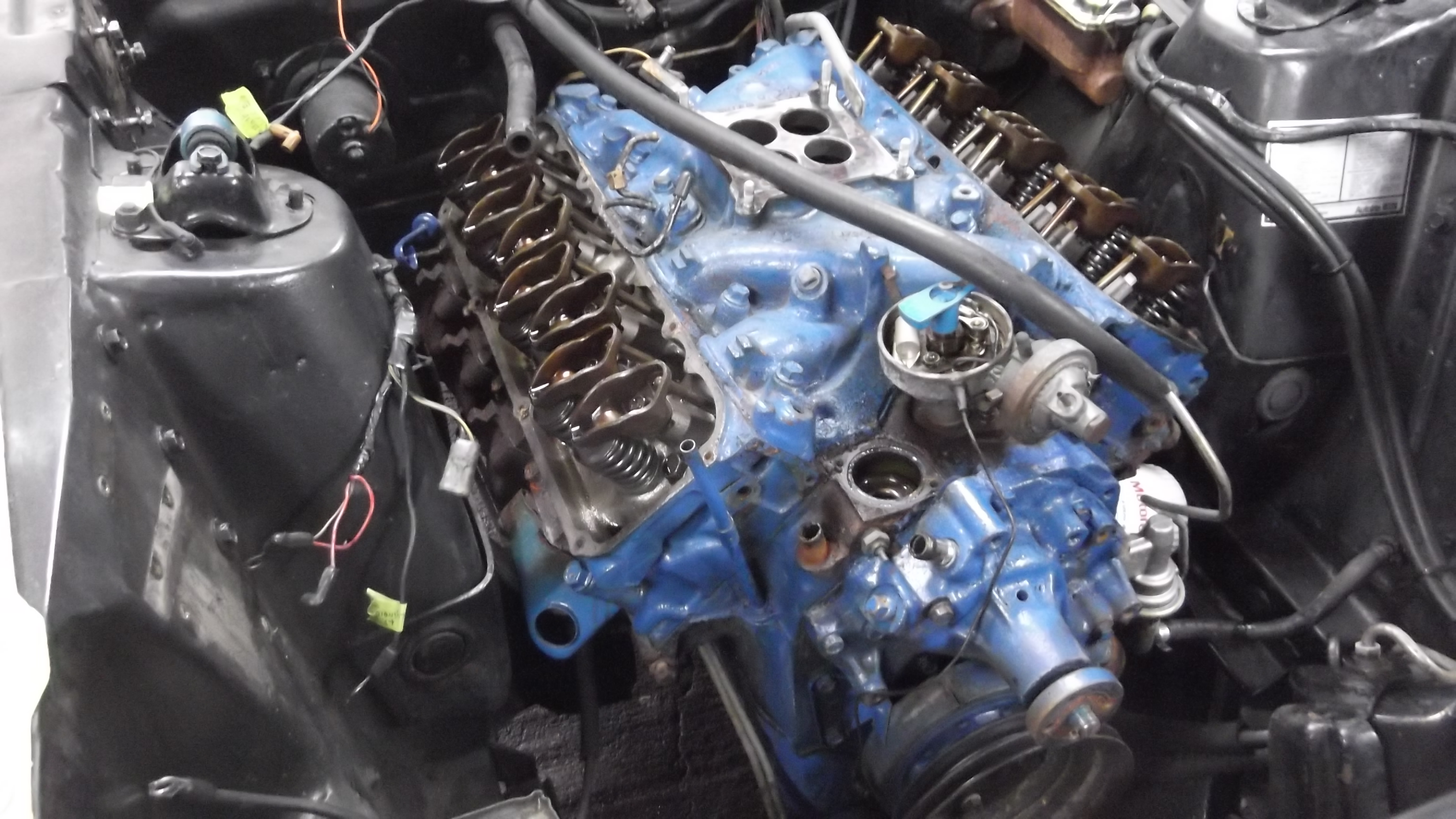 ALL PREP WORK IS DONE, PRIMED AND READY FOR PAINT.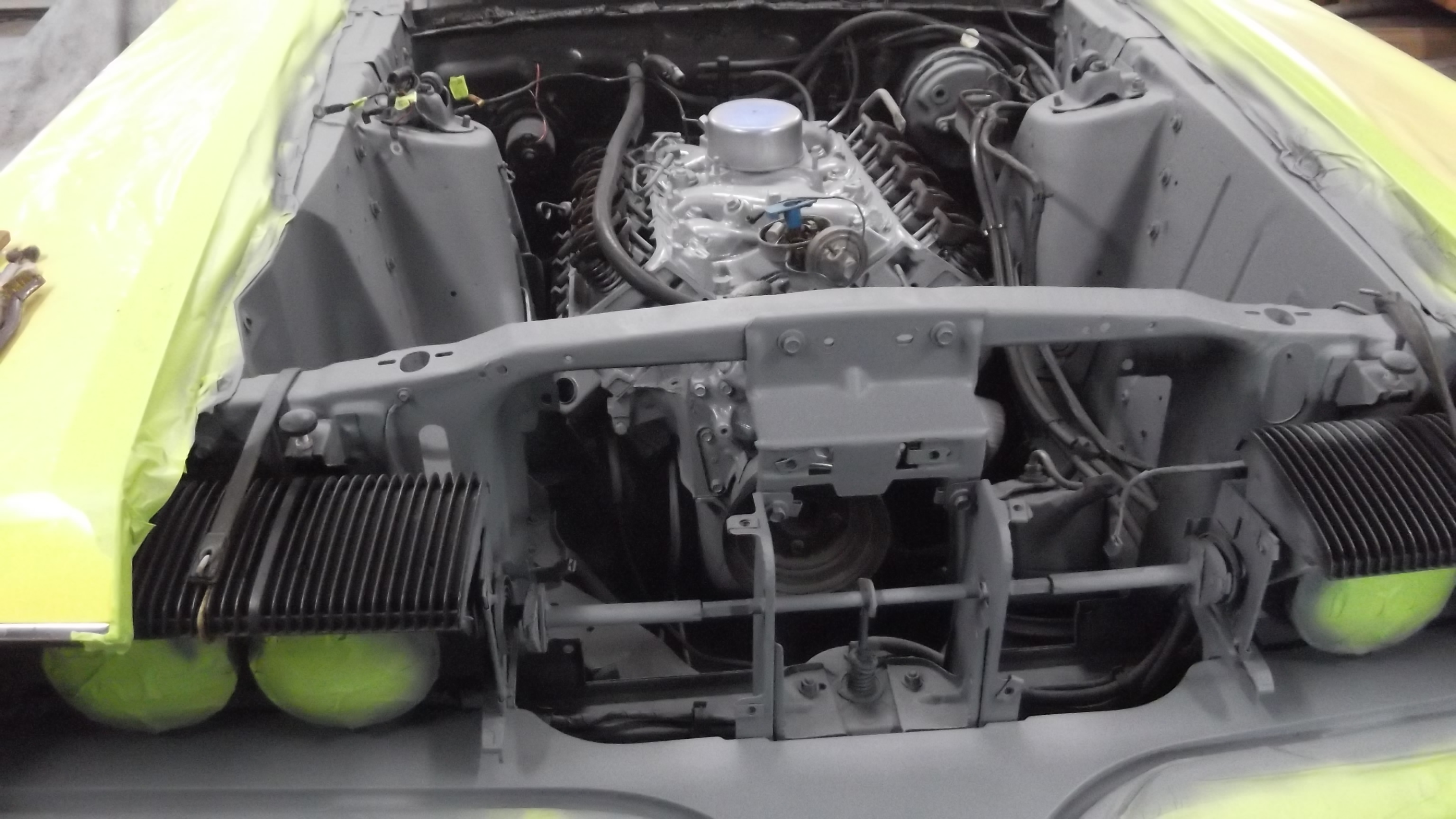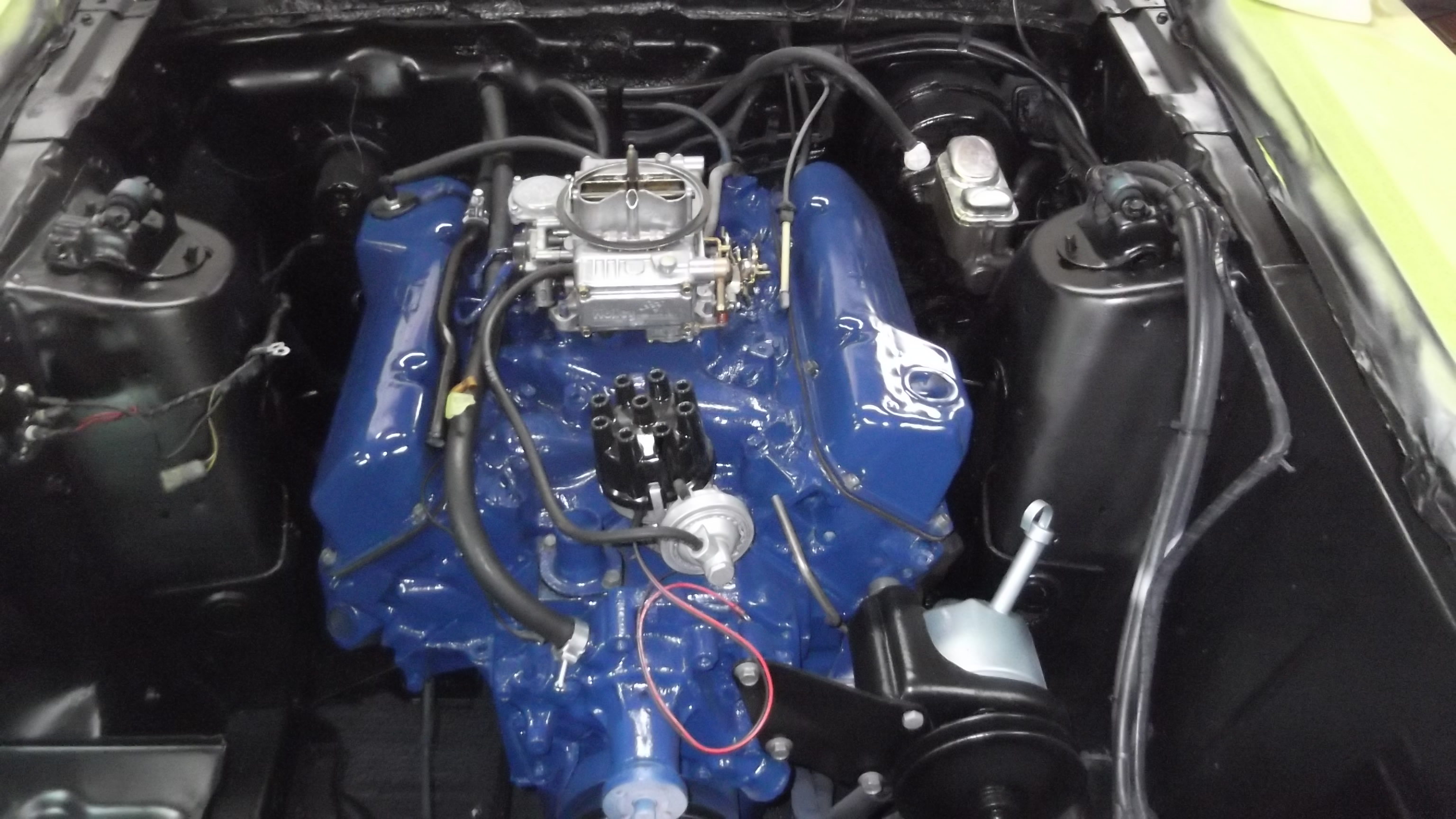 AFTER SOME HARD LOVING HOURS, THIS PROJECT IS COMPLETE AND READY FOR SHOW.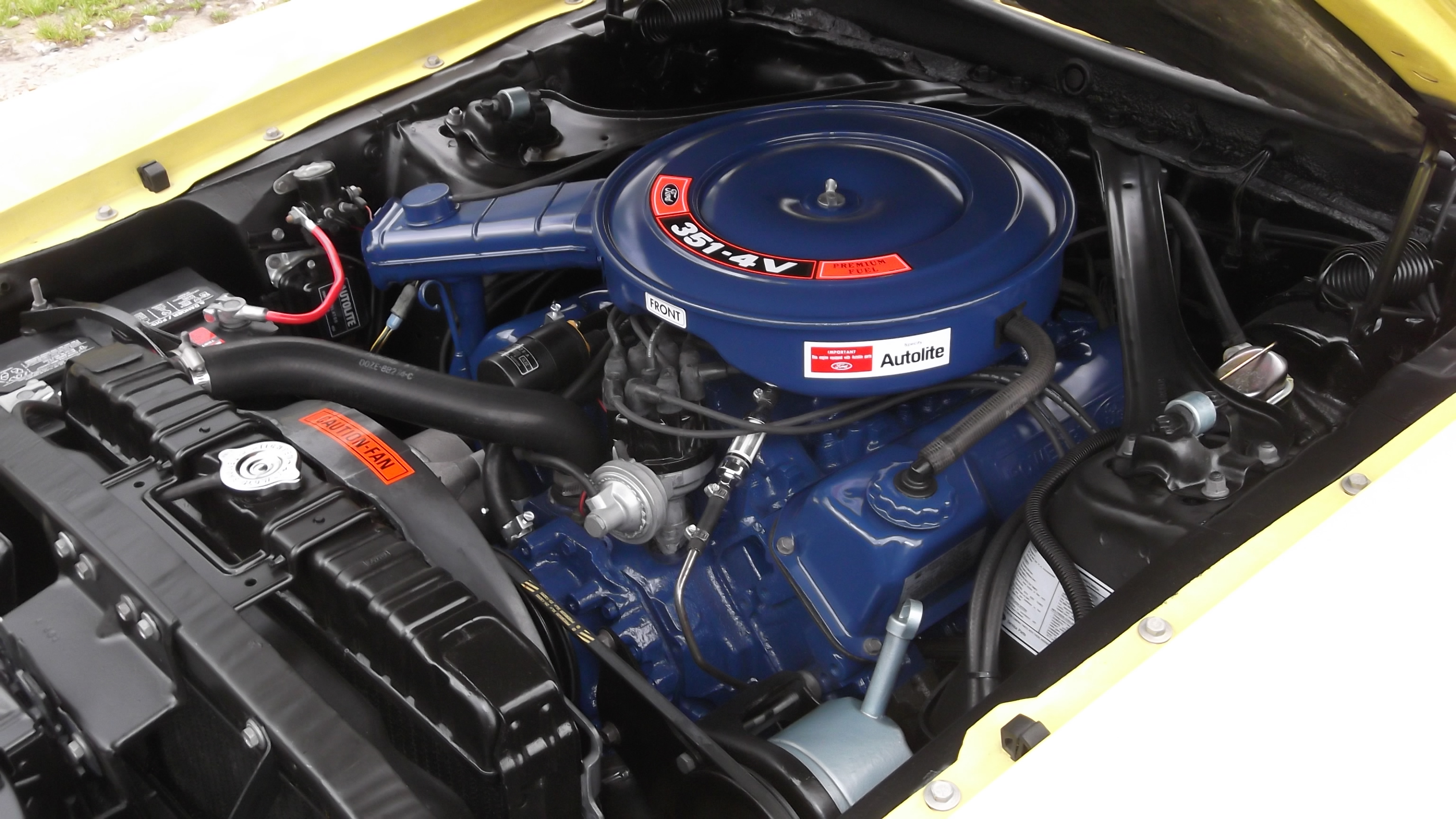 CUSTOMER ALSO WANTED HIDE AWAY HEAD LITE COVERS, HOOD GRILL, AND HOOD SCOOP PAINTED TO MATCH, LOVE THE LOOK !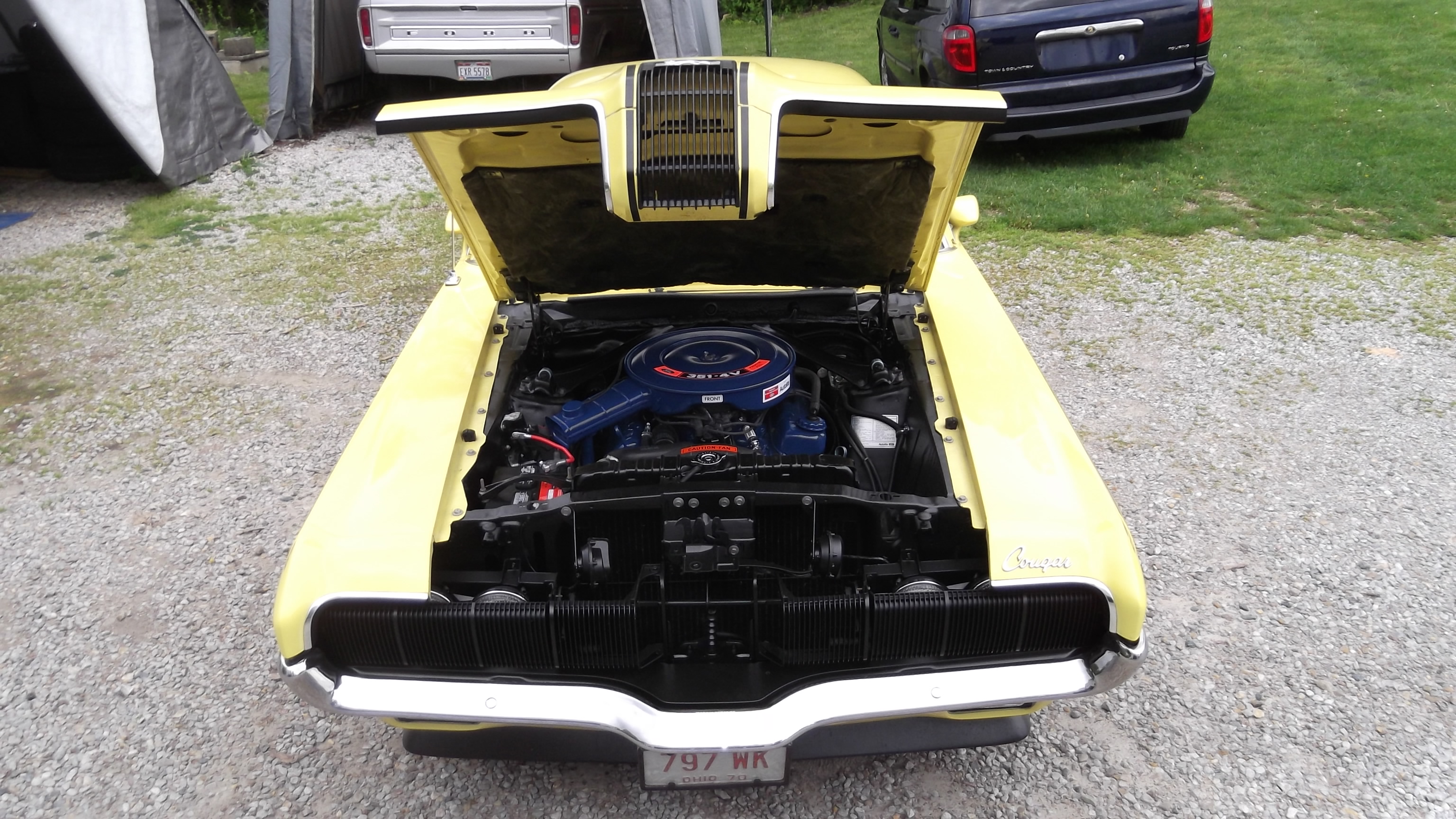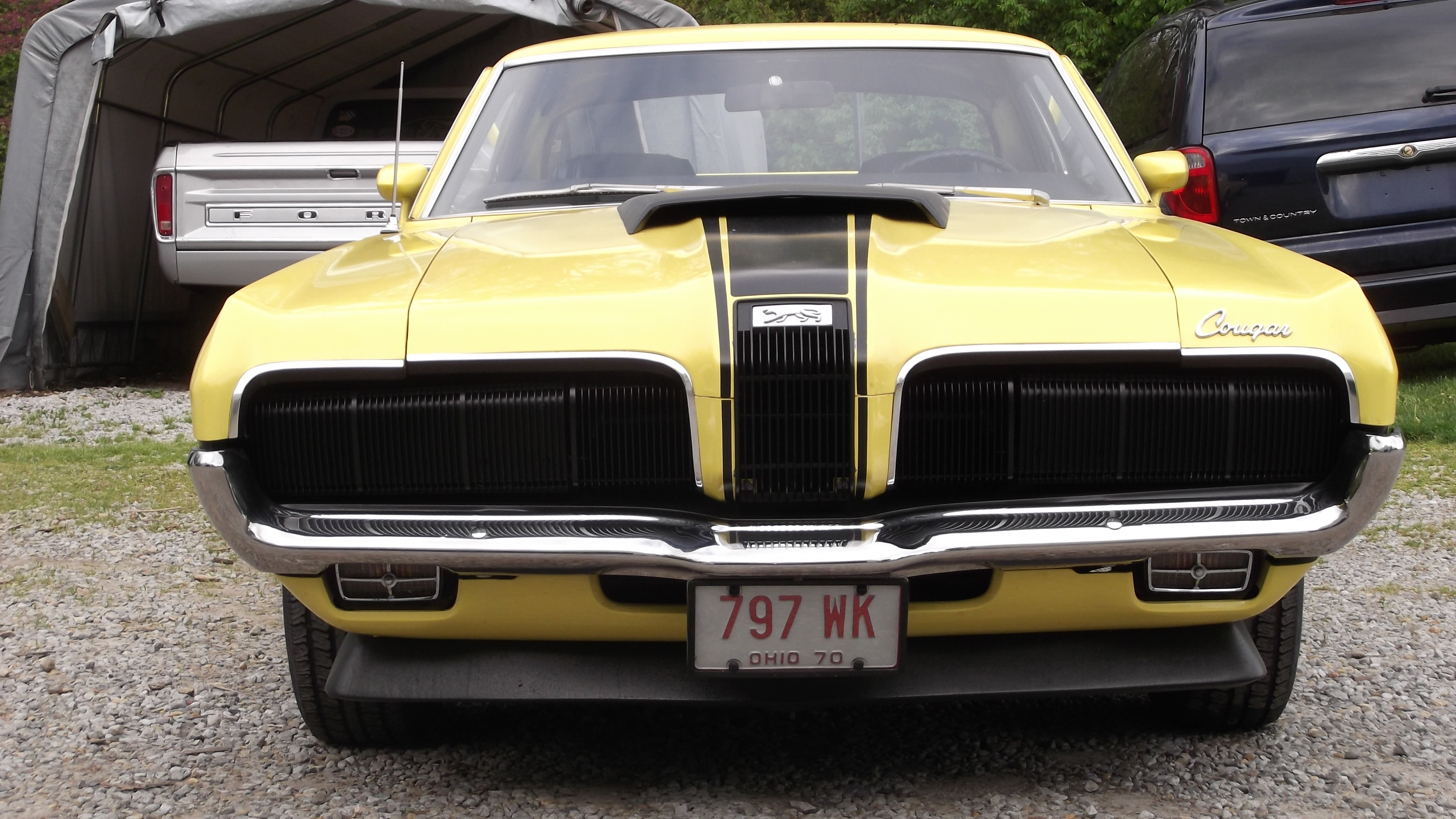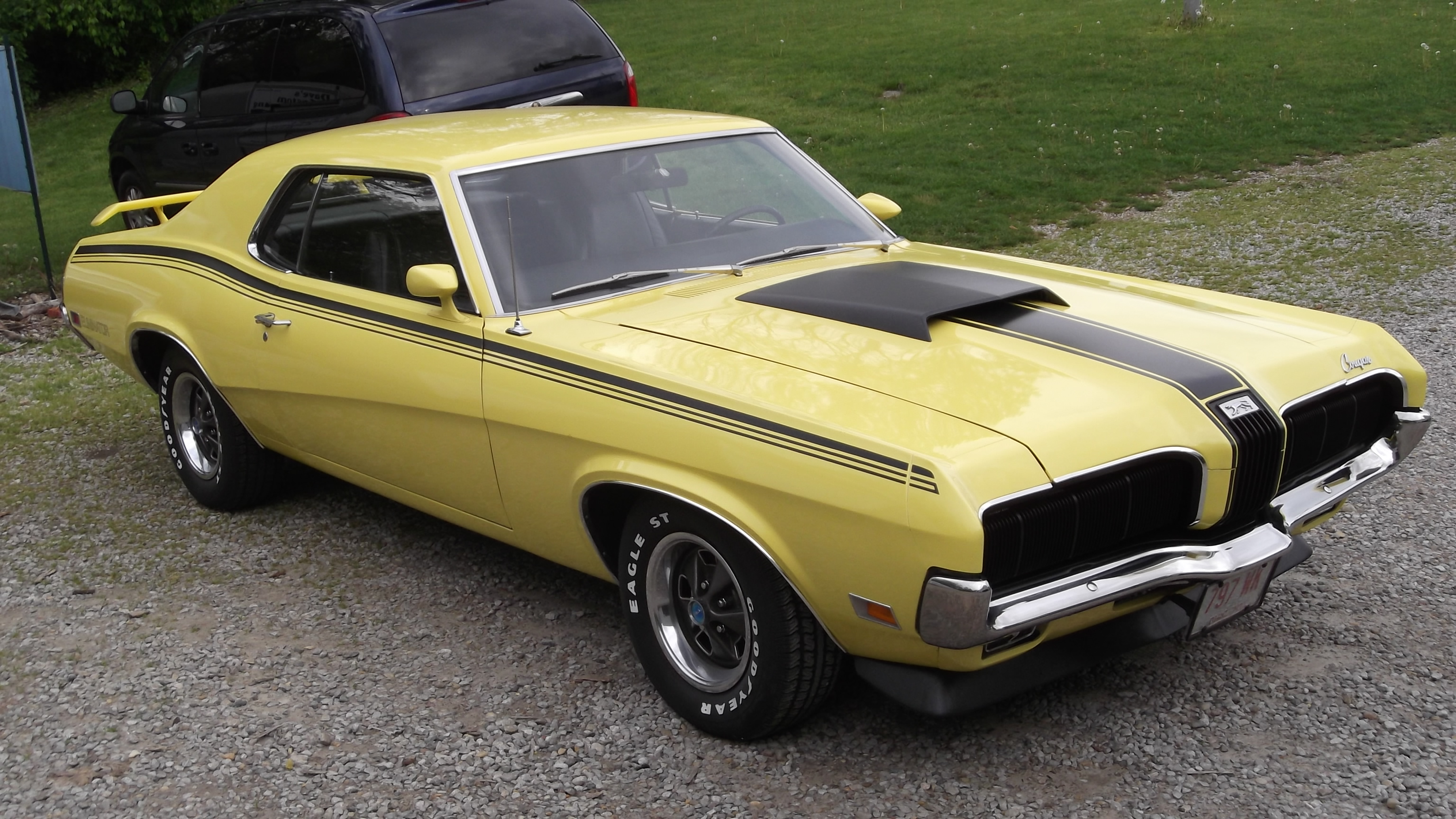 MY 1977 F-150 400 MODIFIED, COMPLETE REBUILD WITH PORTED AND POLISHED HEADS 450 H.P.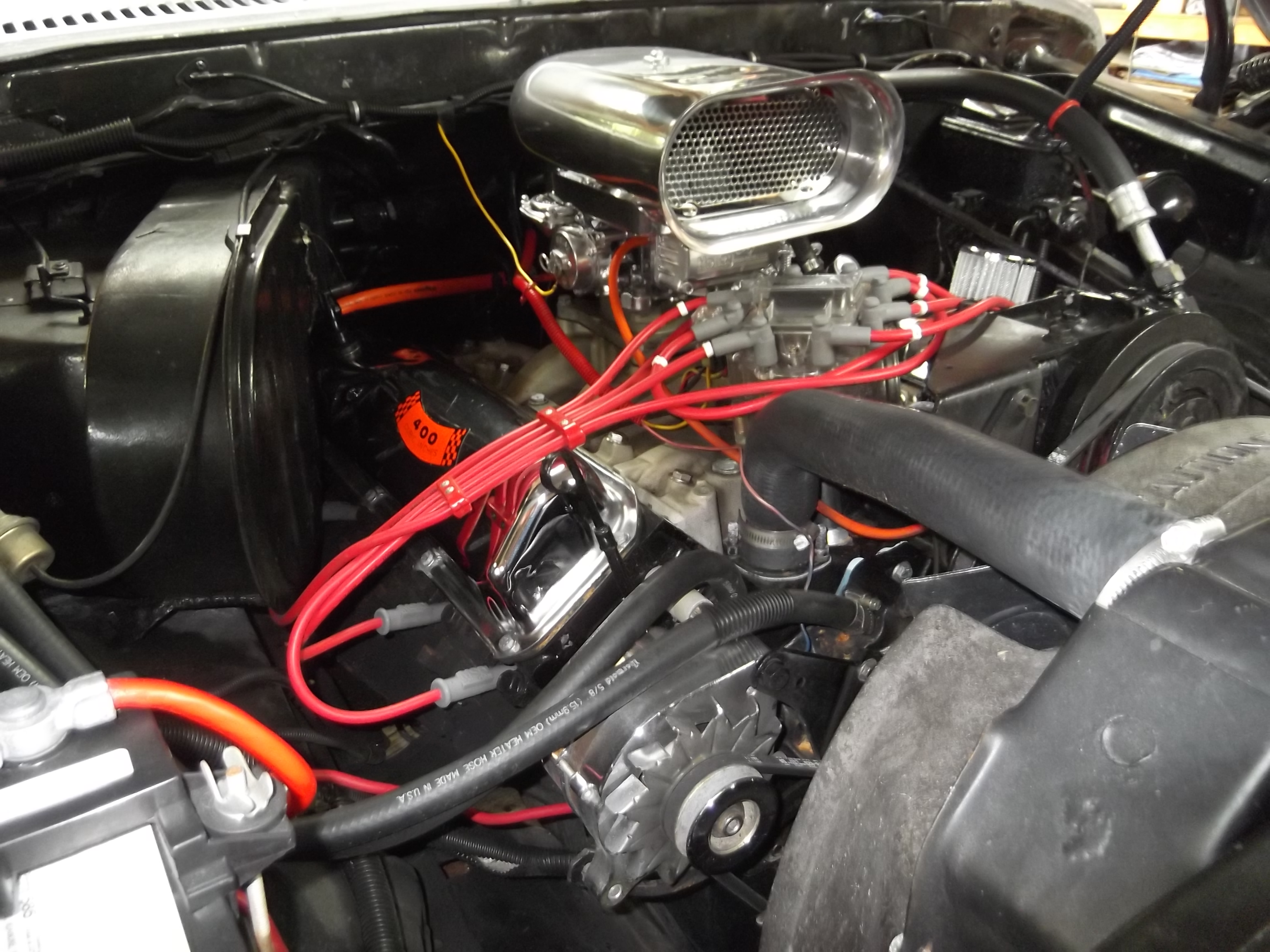 69 GTO NO TEAR DOWN 400-4 BEFORE.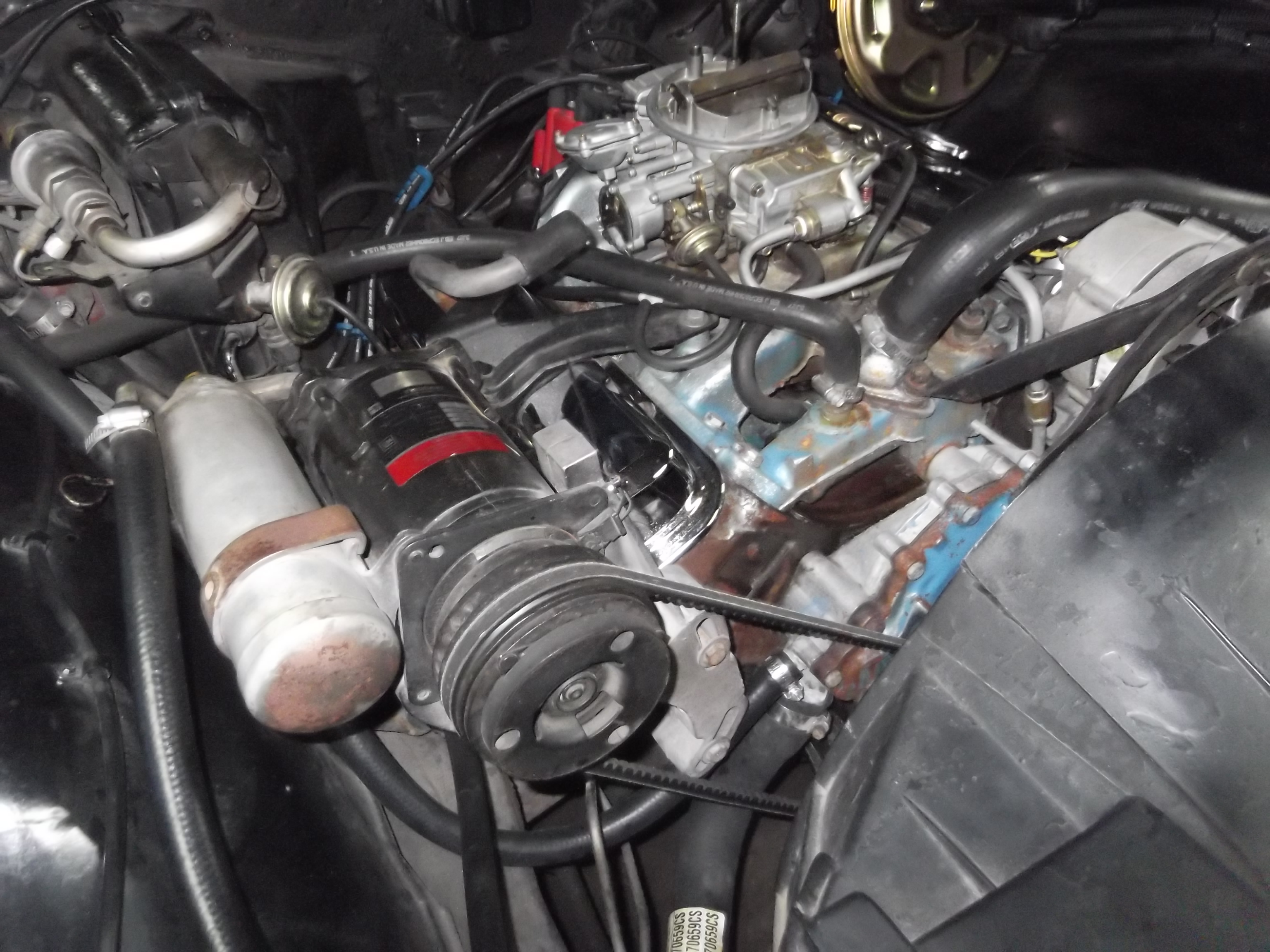 PREPED, PRIMERED AND READY FOR PAINT. PAINTED BLOCK PONTIAC BLUE METALLIC WITH INNER FENDERS GLOSS BLACK, ALL BRACKETS BLASTED AND FRONT SECTION ALSO PAINTED GLOSS BLACK. FRONT FRAME AREAS UNDERCOATED. ALL BOLTS REPLACED WITH NEW. THIS IS A COOL CAR 69 GTO AND FIREBIRD SISTER CARS READY TO ROLL. I LOVE THESE PROJECTS !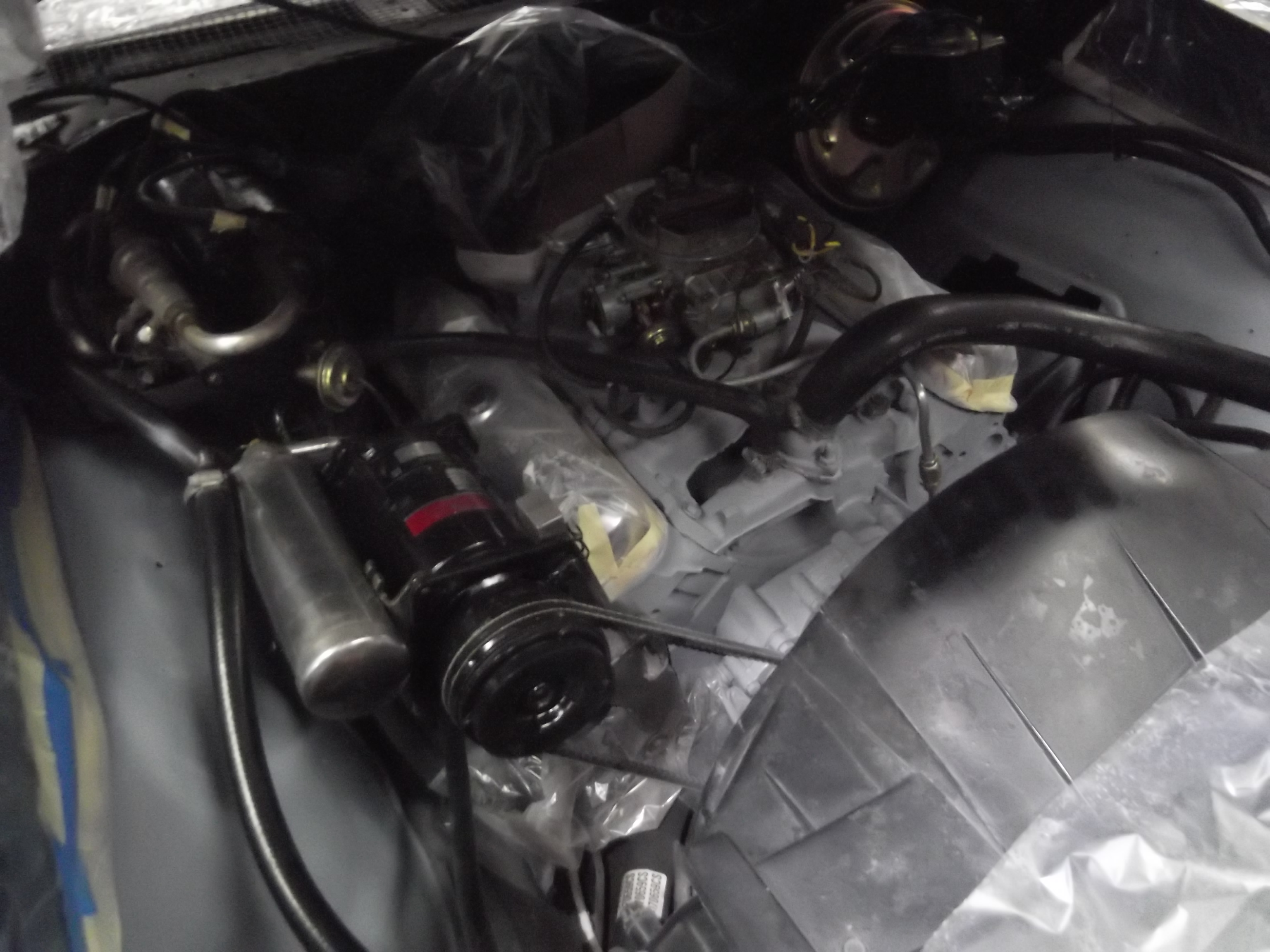 JOB IS COMPLETE, ALSO PAINTED AIR CLEANER AND ADDED NEW STOCK DECALS.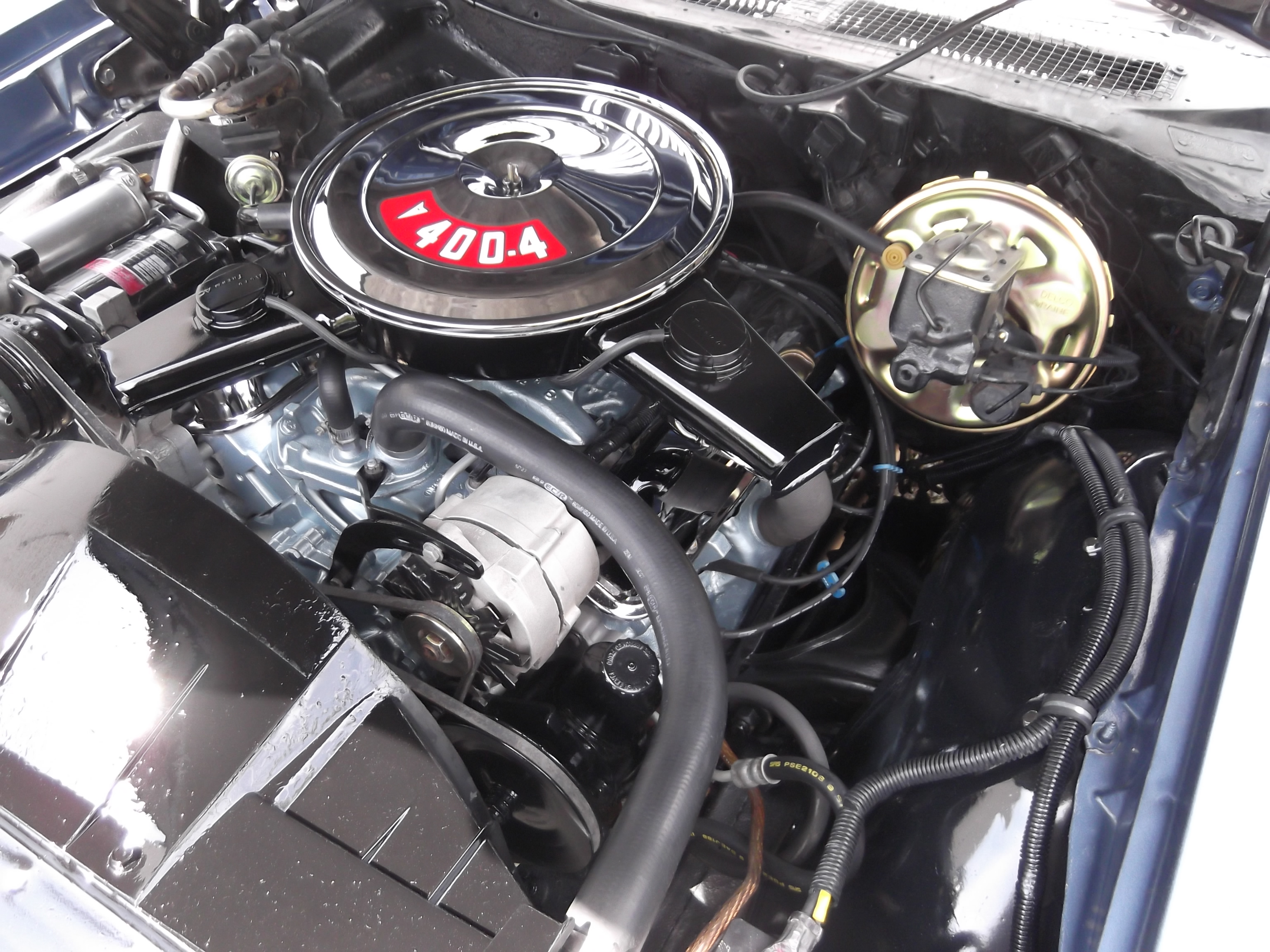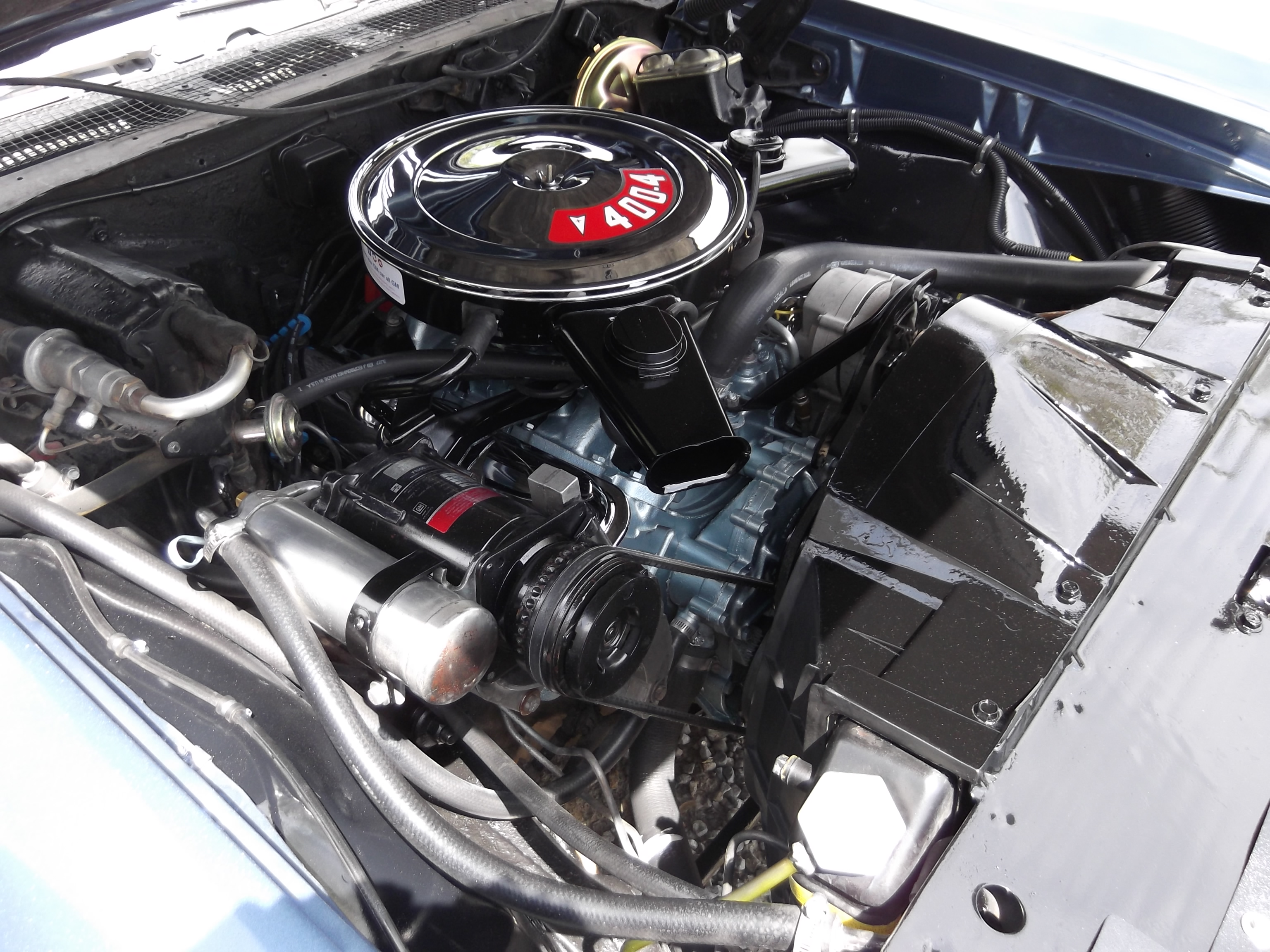 318 ENGINE MAKEOVER, GET IT READY FOR SHOW. 65 DODGE CORONET 440. VERY NICE CAR, VERY CLEAN AND LOW MILES..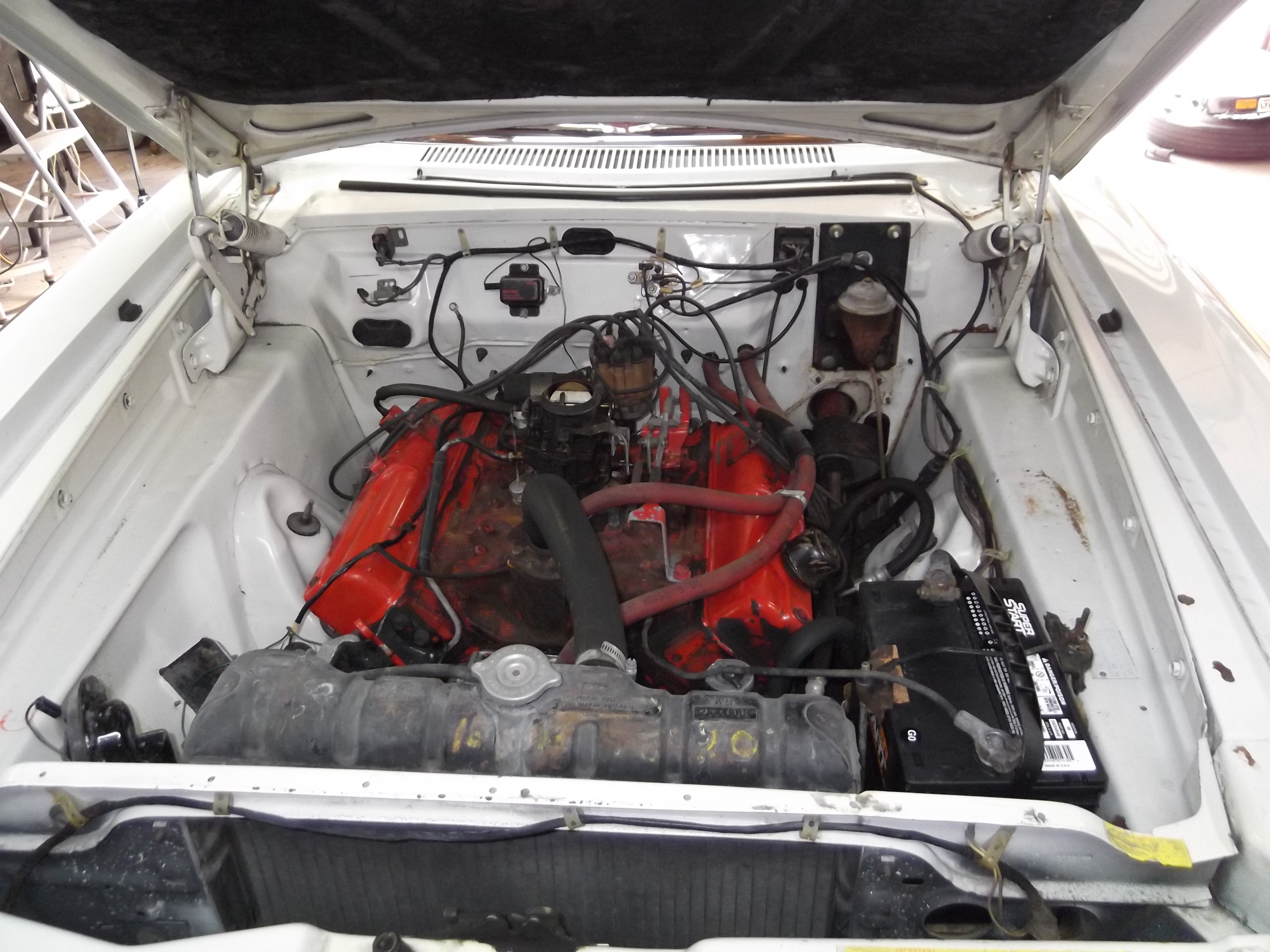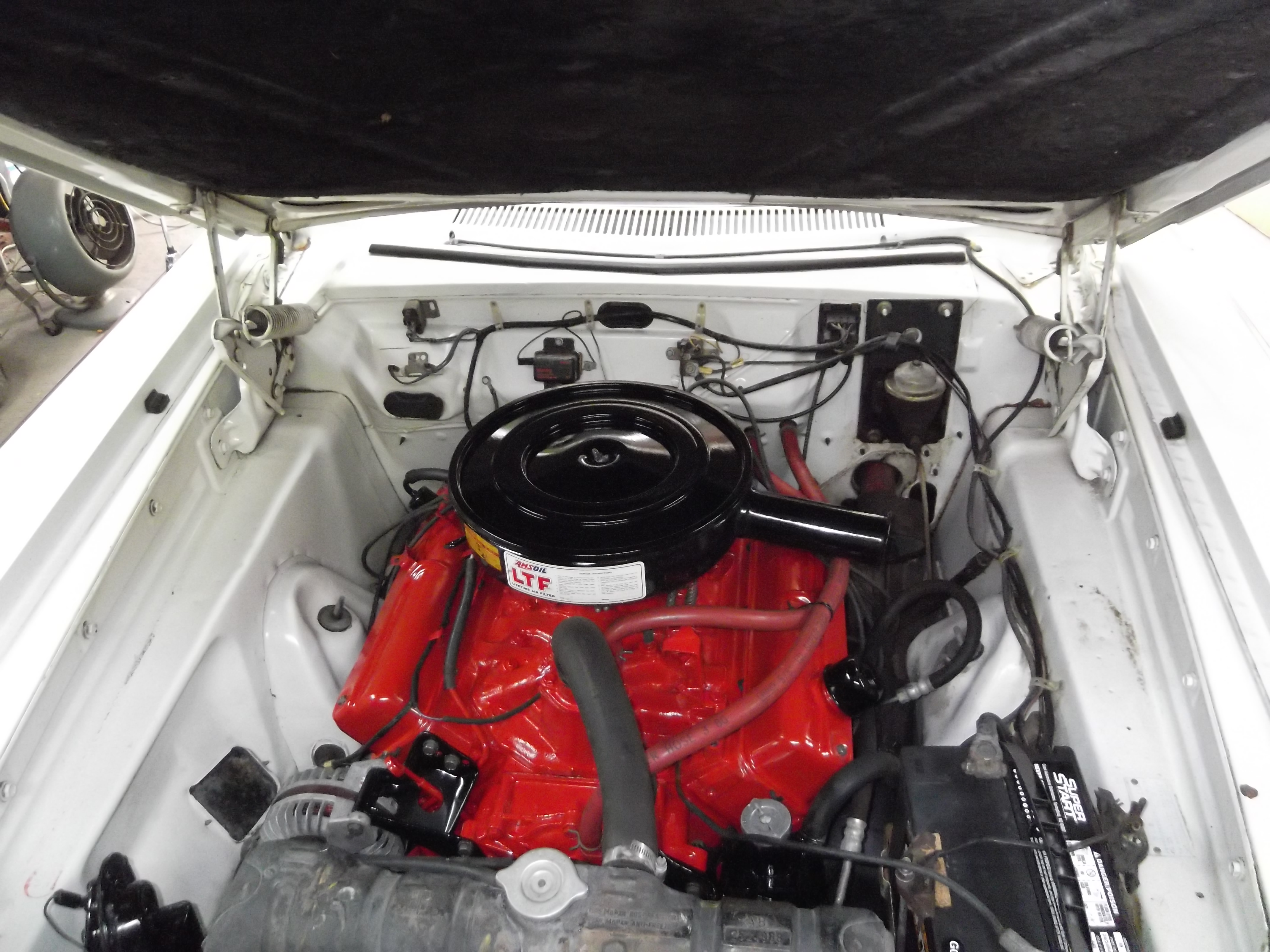 1968 TORINO 302 NO TEAR DOWN AT CUSTOMER REQUEST.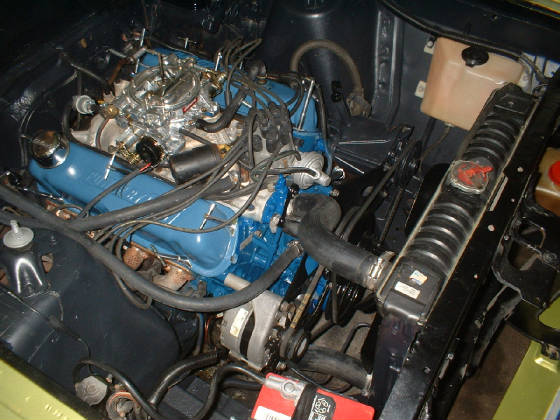 74 VETTE 350 NEEDS SOME SERIOUS TLC PARTIAL TEAR DOWN AT CUSTOMERS REQUEST.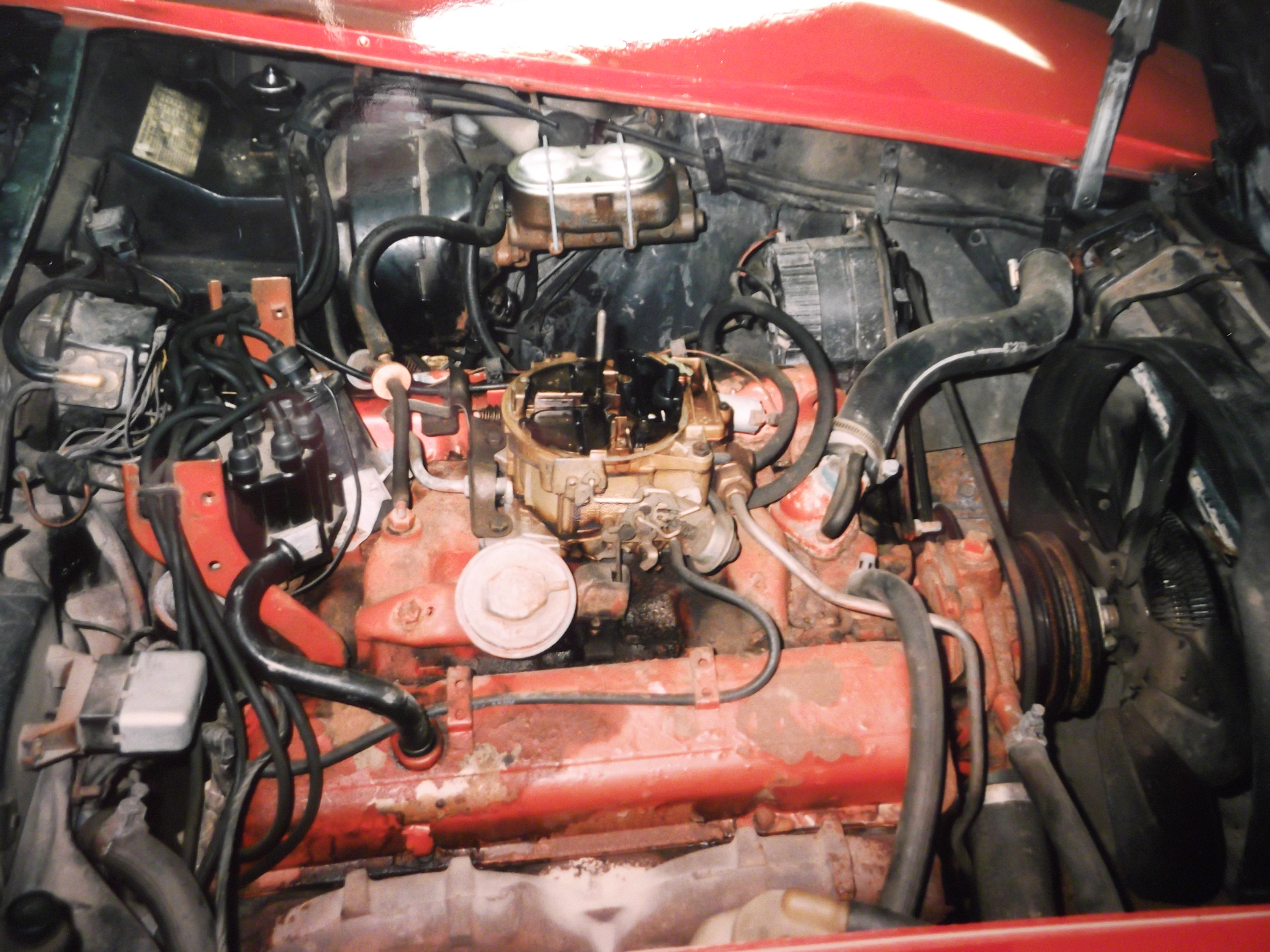 74 VETTE AFTER MAKEOVER, STOCK LOOK WITH SOME ADDED CHROME.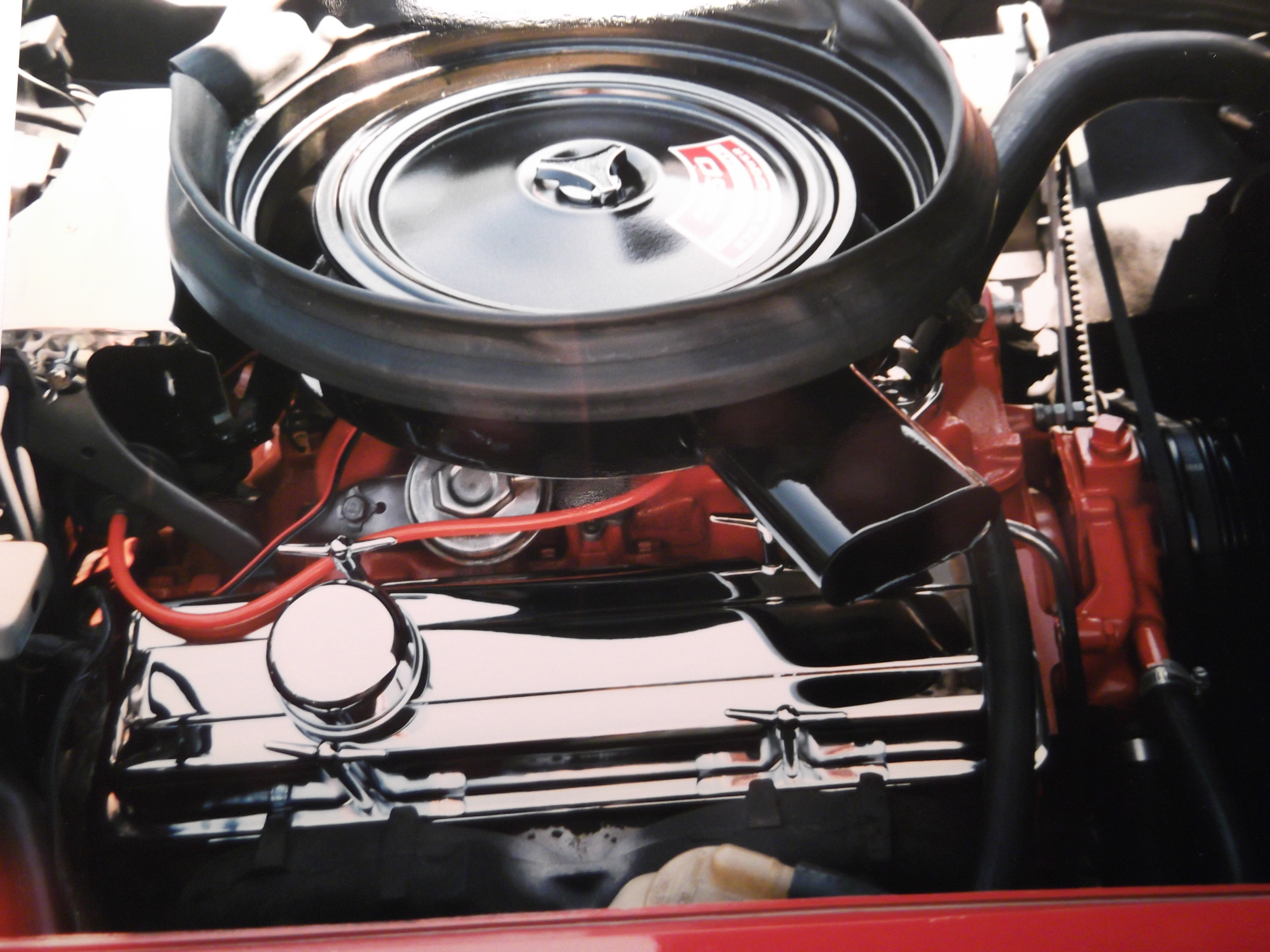 1969 MUSTANG BOSS 302, PARTIAL TEAR DOWN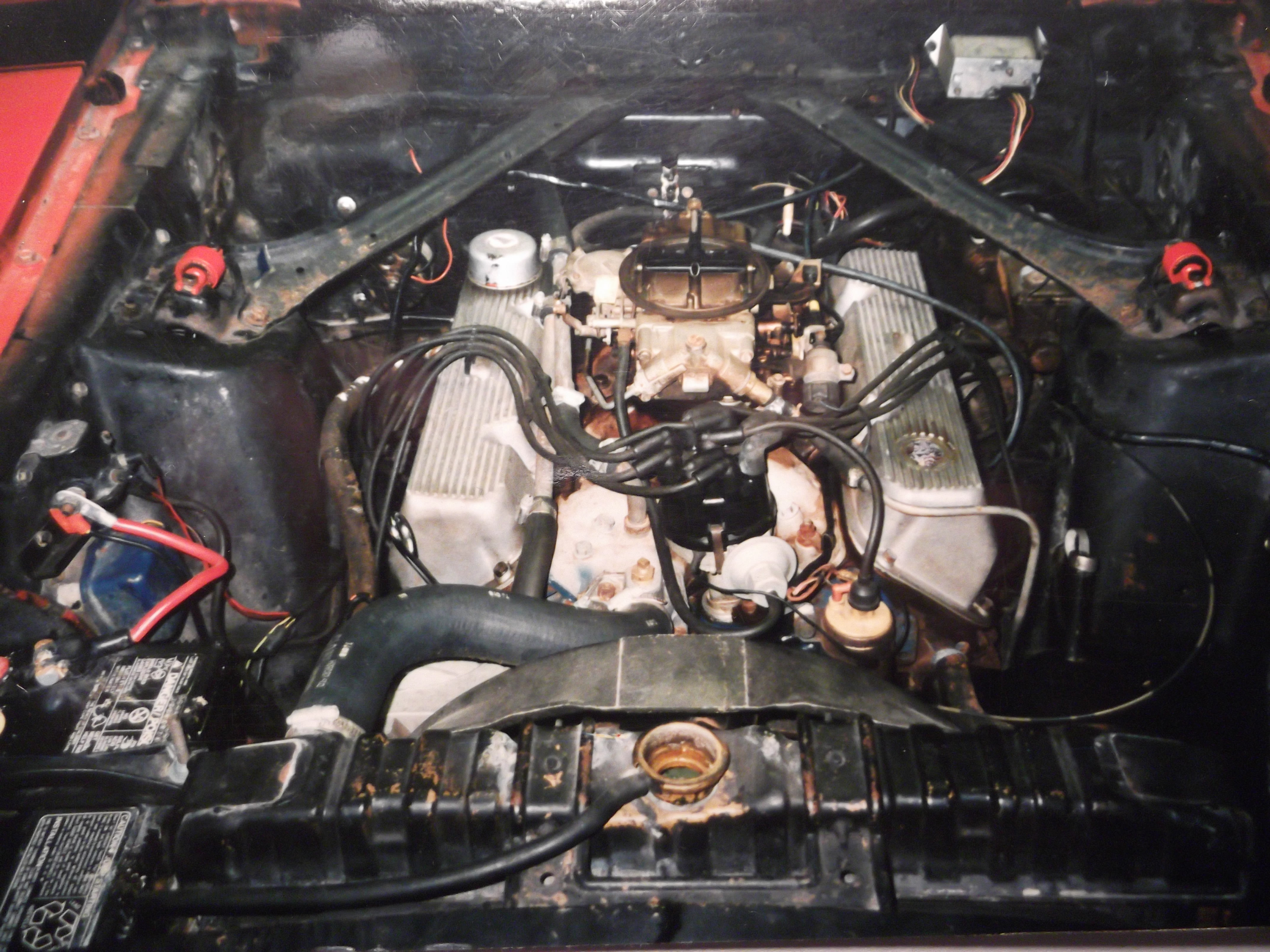 ENGINE COMPARTMENT KEPT STOCK, MISSING COMPONENTS ORDERED AND INSTALLED. ALSO ALL STOCK DECALS.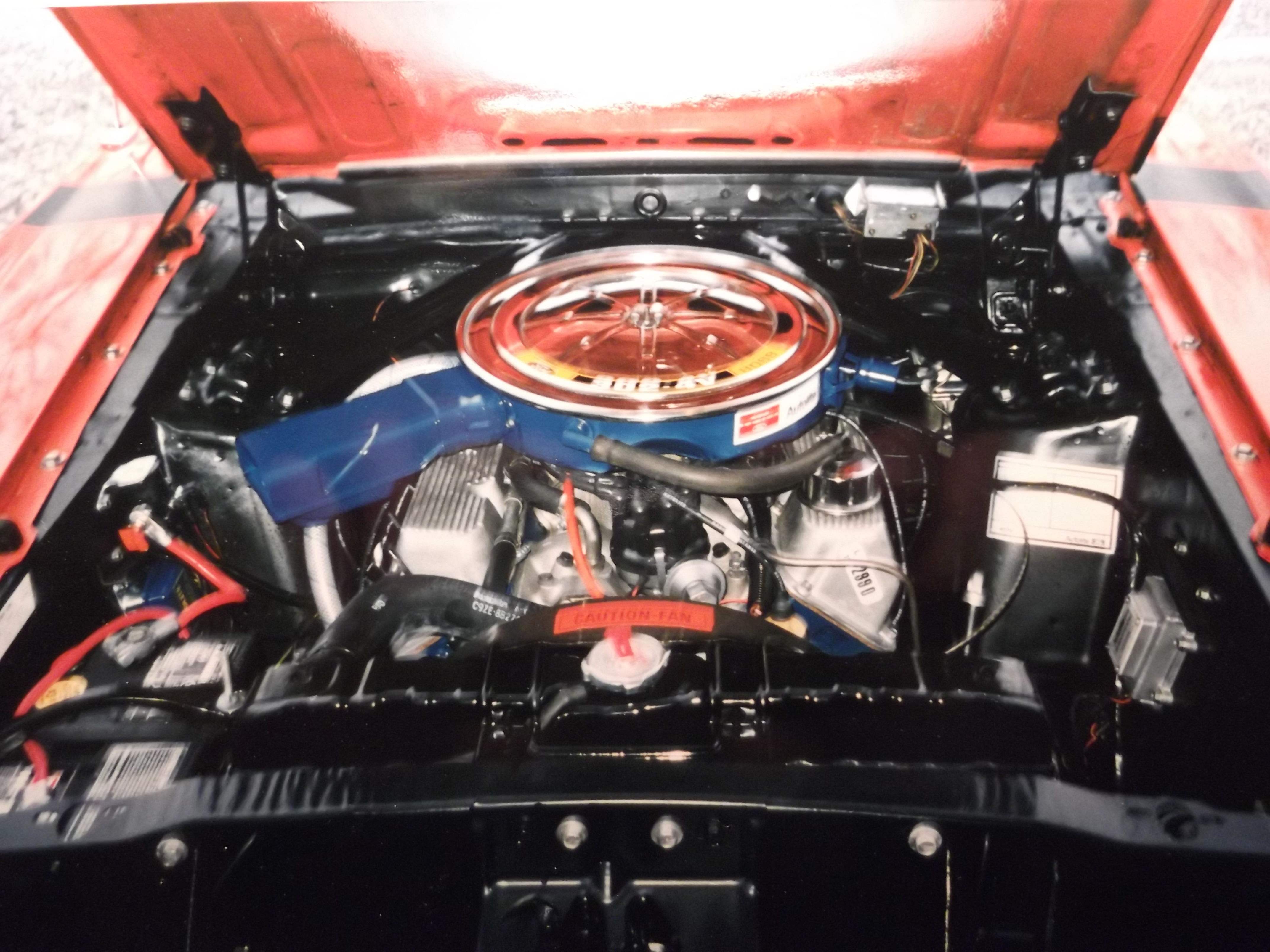 1962 FORD THUNDERBIRD 352, PARTIAL TEAR DOWN OF ENGINE WITH NO FENDERS OR FIREWALL WORK.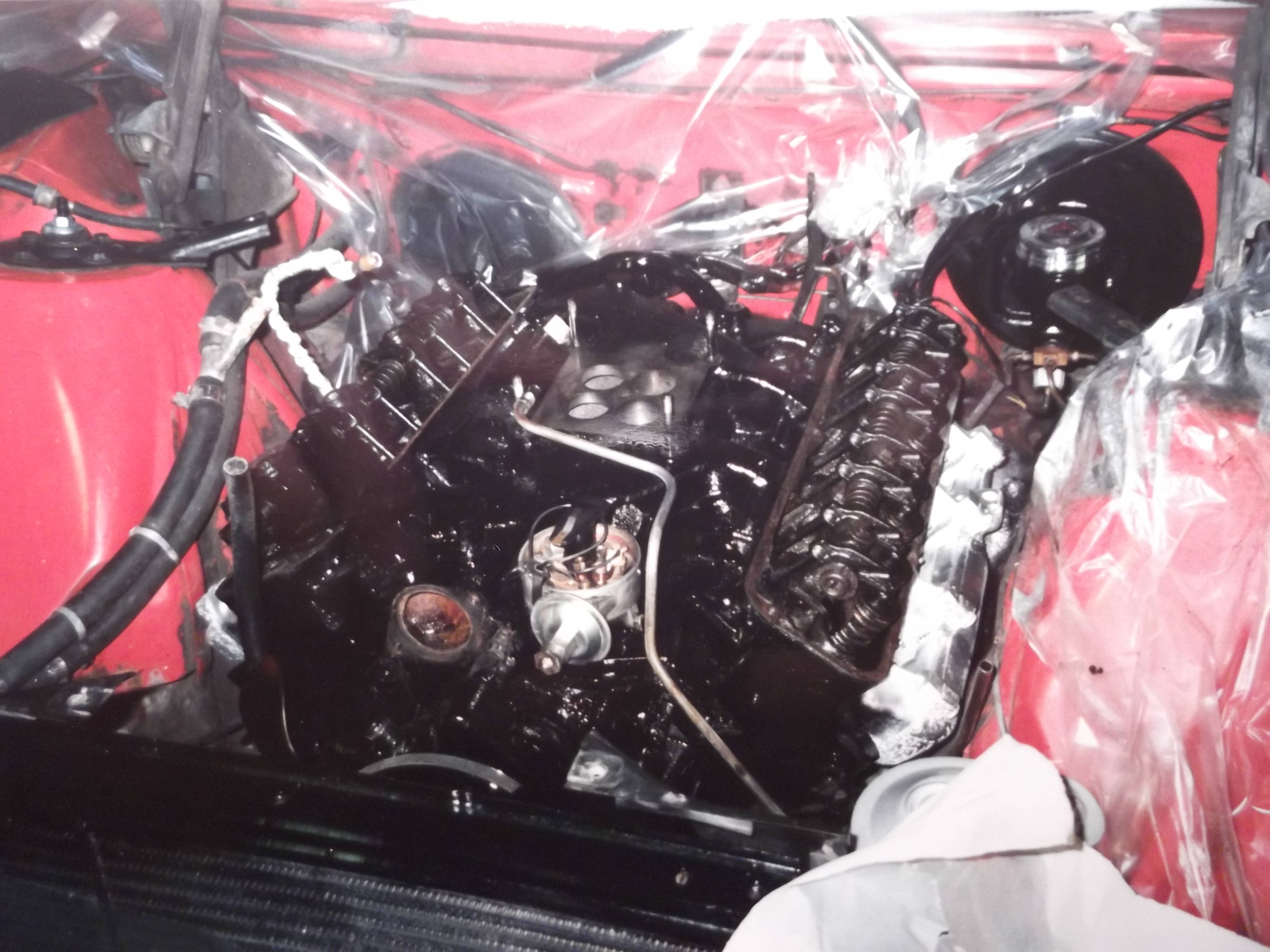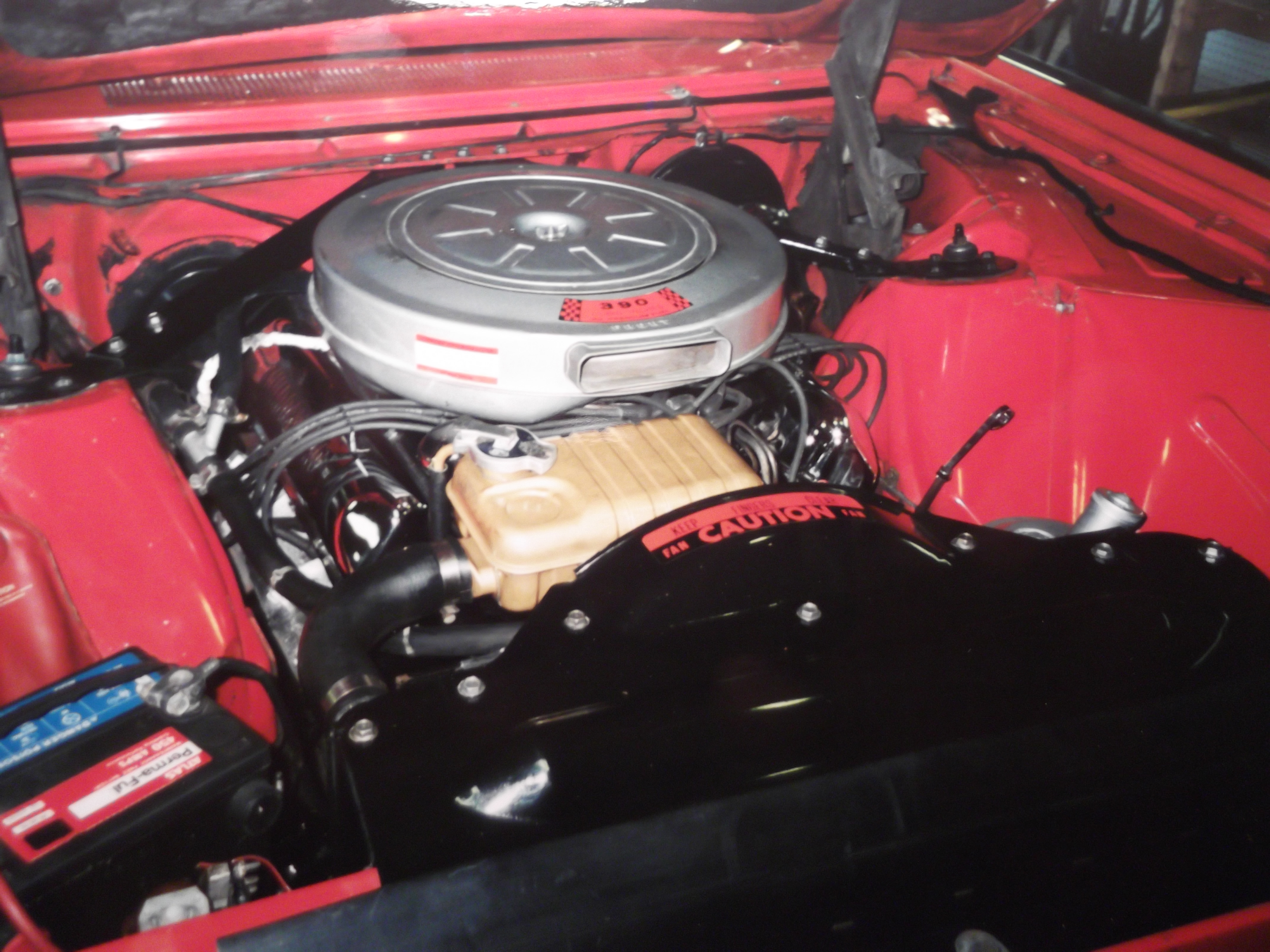 1966 OLDS CUTLASS 400, FULL TEAR DOWN, WHAT A CLASSIC.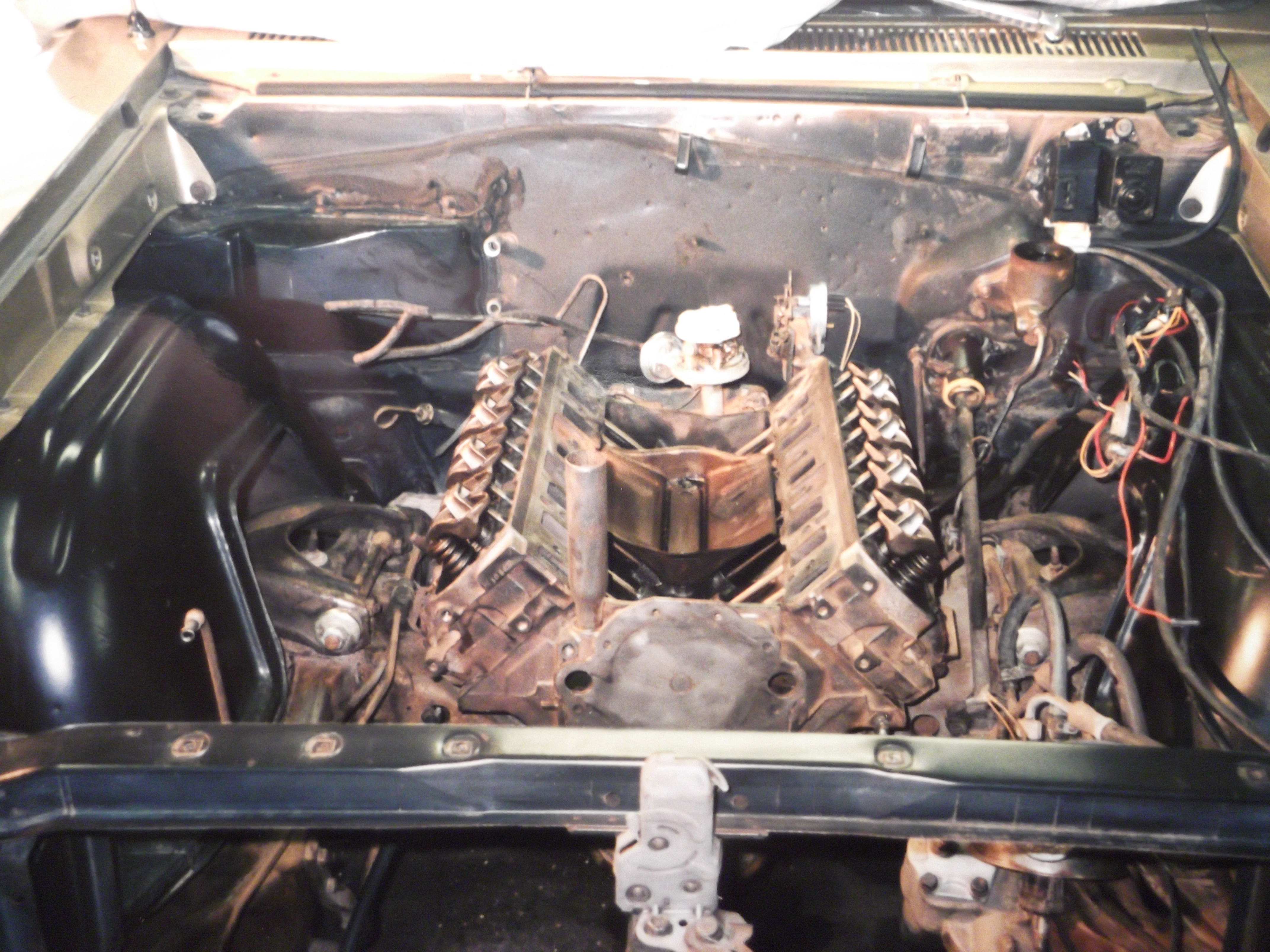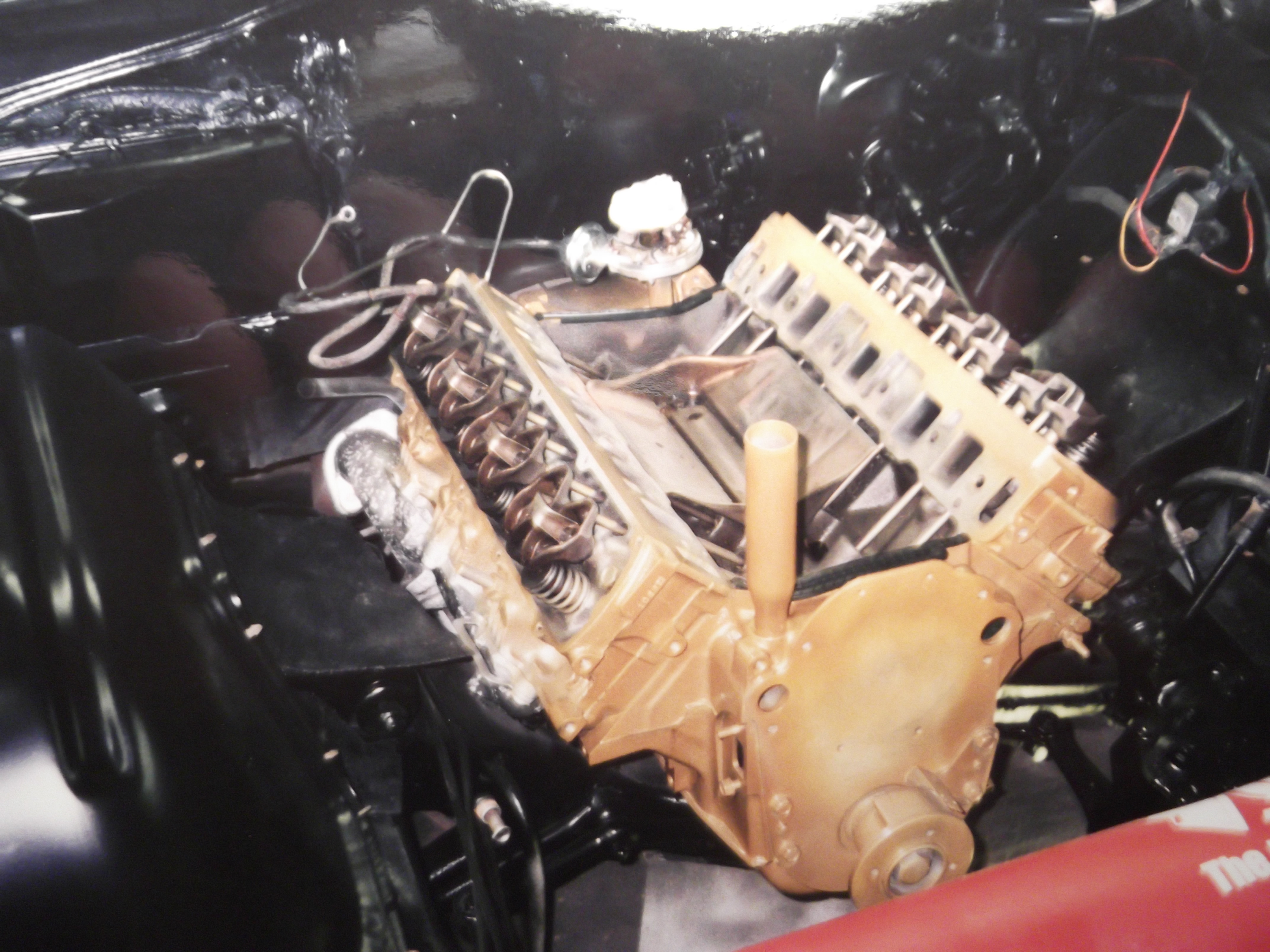 FULL ENGINE COMPARTMENT MAKEOVER, FENDERS, FIREWALL, RADIATOR AND FRONT SUPPORT WITH ALL STOCK DECALS.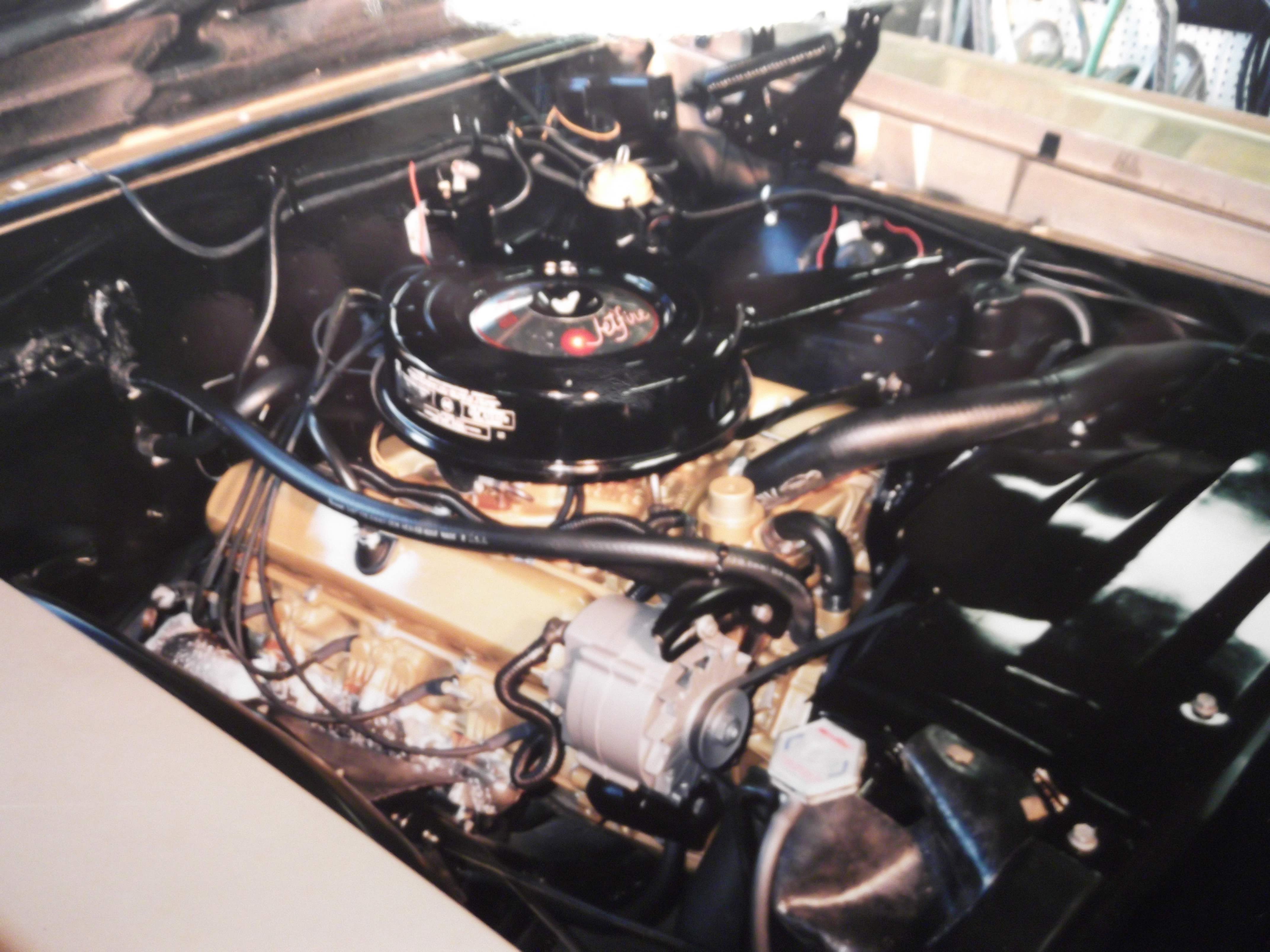 1969 Z28 FULL TEAR DOWN, EVERYTHING NEW. PLACED, BEST OF SHOW.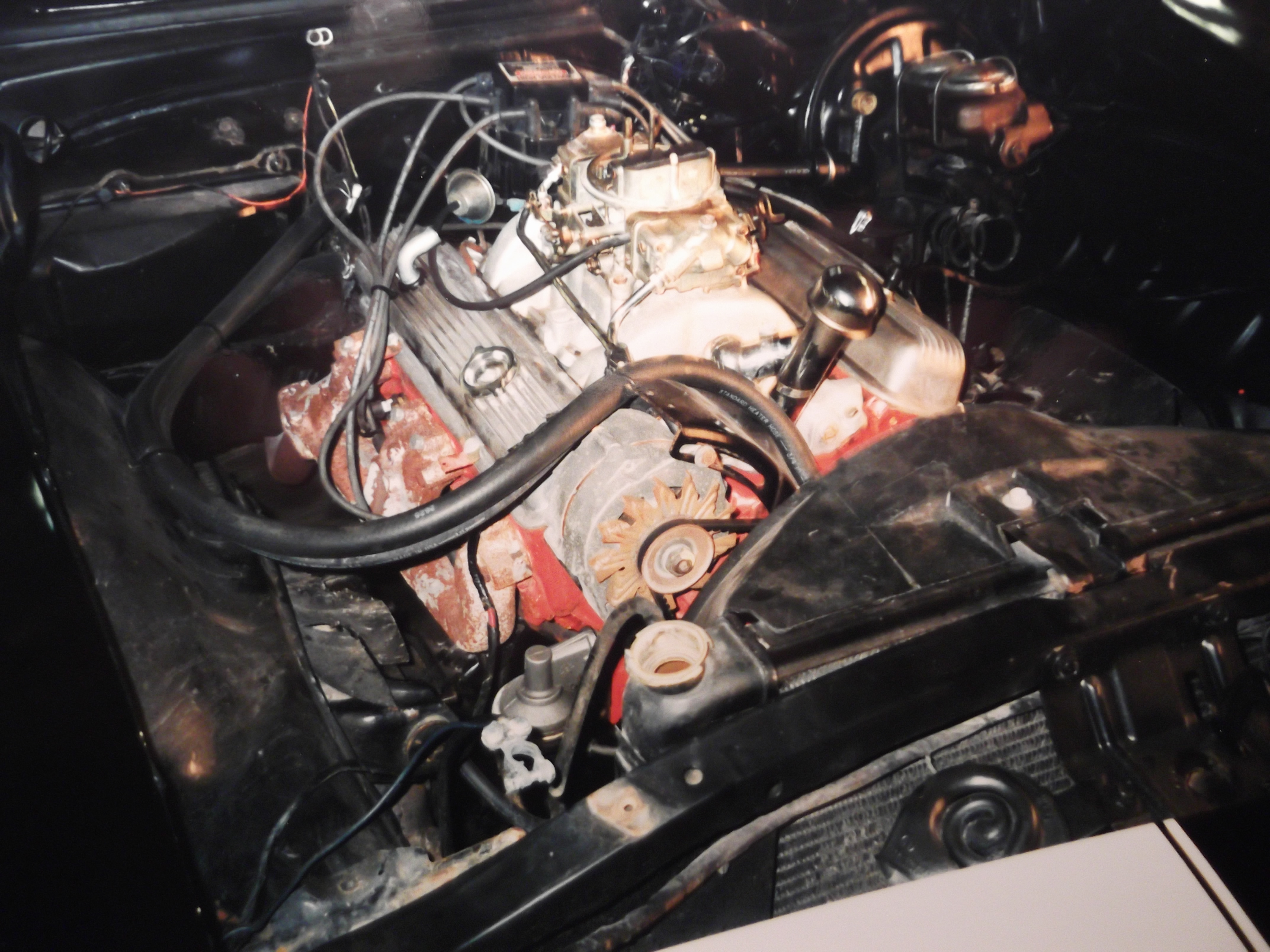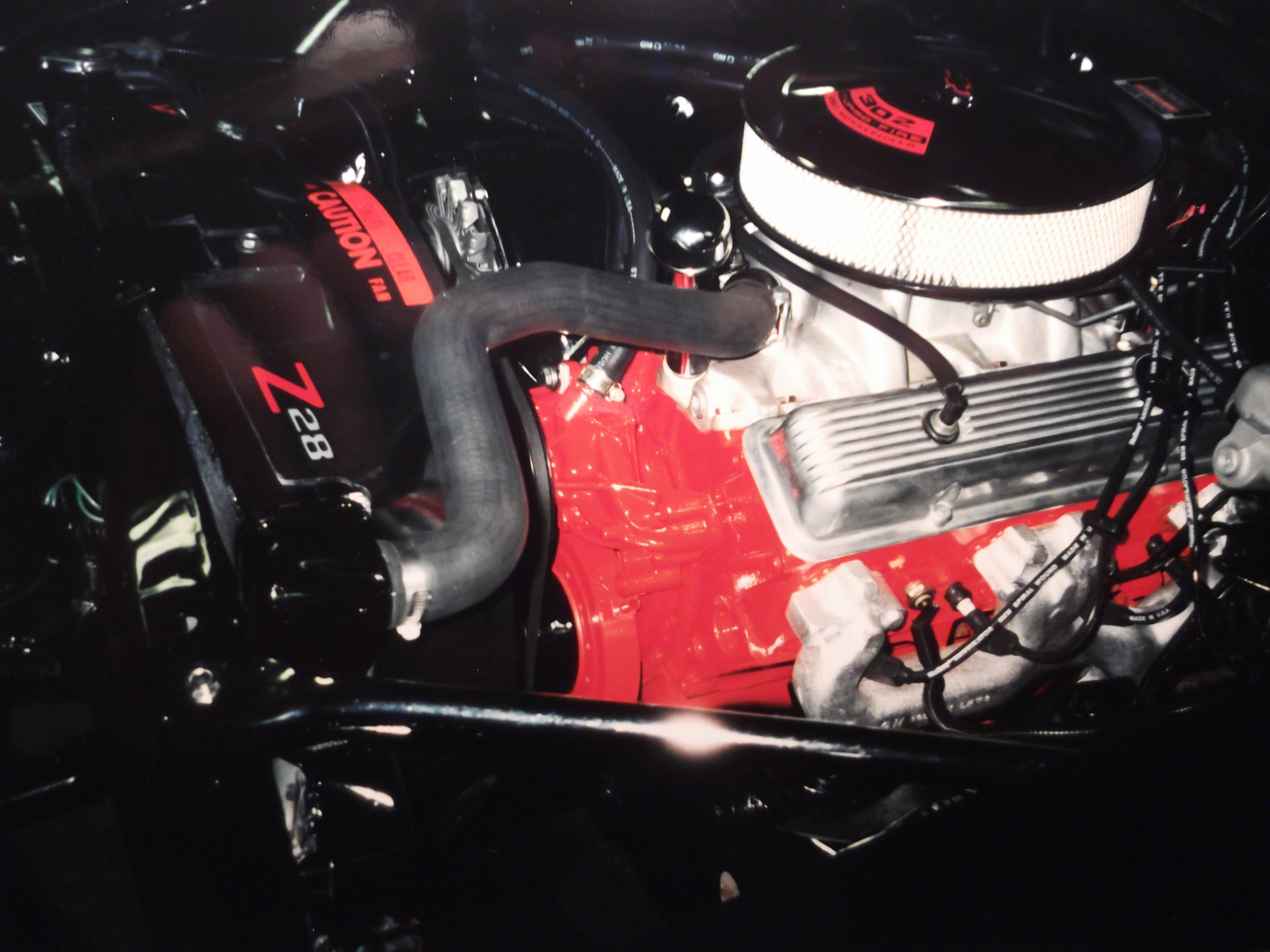 1968 1/2 MUSTANG 428 COBRA JET, FULL TEAR DOWN, VERY DETAILED ON THIS ONE RIGHT DOWN TO THE EXACT FACTORY BOLTS, ALSO GOT BEST OF SHOW.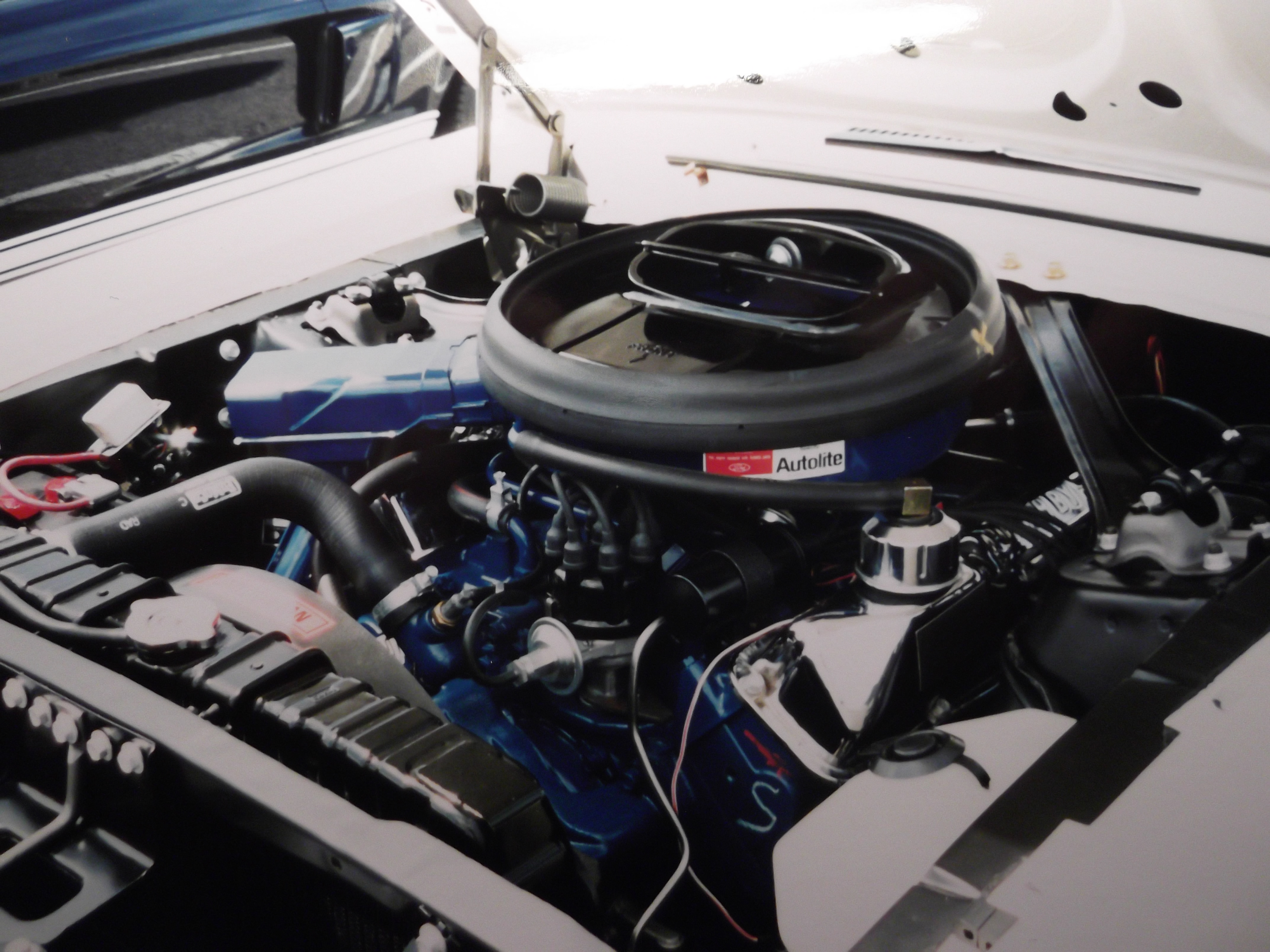 1971 MAVERICK GRABBER 302 BUILT FOR THE DRAGS, FULL TEAR DOWN, THIS ONE NEEDED HELP BAD. THESE BUILDS ARE MY FAVORITE..